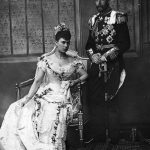 1911 – George V and Mary of Teck are crowned kings and queens of the United Kingdom of Great Britain and Ireland. In the reign of George V and Mary, the rise of socialism, communism, fascism, Irish republicanism, and the Indian independence movement was seen, all of which radically changed the political landscape.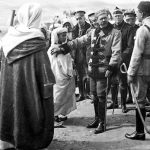 1921 – During the Rif War, the Spanish army suffers its greatest military defeat in modern times by barbers from the Rif region of the Spanish Morocco. This heavy military defeat in the face of a technically and tactically weak opponent led to a major political crisis and redefined Spanish colonial policy in the region.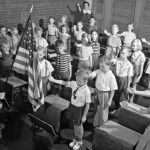 1942 – The Pledge of Allegiance is formally approved by the US Congress. The United States Loyalty Pledge is an expression of loyalty to the flag of the United States and the Republic of the United States of America. The promise form used today was created by Francis Bellamy in 1892, and was officially approved by Congress in 1942.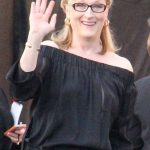 1949 – Meryl Streep is born in New Jersey. Streep, is an American actress. She is often described as "the best actress of her generation". Streep is especially known for its dexterity and accents. Nominated in a record 22 Academy Awards, she has won three. She has received a record 32 Golden Globe nominations, and has won eight.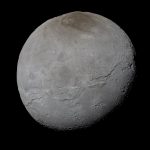 1978 – Charon, the first Pluto satellite to be discovered, is first spotted at the United States Naval Observatory by James W. Christy. It was discovered in 1978 at the United States Naval Observatory, using photographic plates taken at the Flagstaff Naval Observatory Station in the United States (NOFS).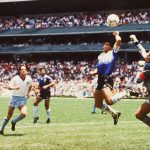 1986 – Diego Maradona's famous Hand of God goal in the quarterfinals of the 1986 FIFA World Cup between Argentina and England ignites controversy in the press and beyond. This was later followed by the Century Goal. Argentina wins 2–1 and later continues the football tournament to win the World Cup.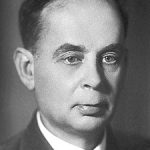 1990 – Ilya Frank dies at the age of 81. Frank, was a Nobel Prize winner in Physics in 1958 along with Pavel Alekseyevich Cherenkov and Igor Y. Tamm, also from the Soviet Union. He received the award for his work in explaining the Cherenkov radiation phenomenon. He received the Stalin Prize in 1946 and 1953 and the USSR State Prize in 1971.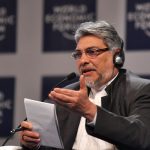 2012 – Paraguayan President Fernando Lugo is fired by Federico Franco. Lugo claims that he was denied the right process because he did not have time for a defense. Lugo himself officially acknowledged the objection, but called it a "coup d'etat, parliamentary" plotted against him.