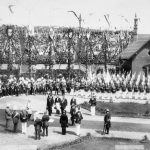 1895 – The Kiel Canal is officially opened, crossing the base of the Jutland Peninsula and the world's busiest artificial aqueduct. In addition to its two entrances to the sea, the Kiel Canal is connected, at Oldenbüttel, by the navigable Eider River from the Gieselau Short Canal. The construction of this canal is considered one of the most magnificent works in nineteenth-century Europe.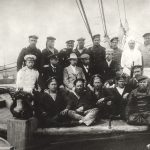 1900 – Baron Edward Toll, leader of the Russian Polar Expedition of 1900, sails from St. Petersburg, Russia, on the Zarya exploration ship, never to return. The Russian Polar Expedition of 1900-1902 was commissioned by the St. Petersburg Academy of Sciences to study the Arctic Ocean north of the New Siberian Islands and search for the legendary Sanikov Land.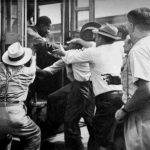 1943 – Riots in Detroit erupt in a furious manner, and continue for three days. Existing social tensions and housing shortages were exacerbated by the arrival of nearly 400,000 migrants, such as African-Americans and Southern Whites, from the Southeastern United States between 1941 and 1943. In these riots, 35 people died and hundreds were injured. others.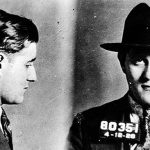 1947 – Bugsy Siegel dies at the age of 41. Siegel was an American mobster of Jewish descent. He was known as one of the "most infamous and scariest gangs of his time." Siegel traveled to Las Vegas, Nevada, where he treated and funded some of the original casinos. He was shot dead at the home of his girlfriend, Virginia Hill, in Beverly Hills, California.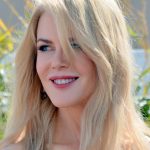 1967 – Born in Honolulu, Nicole Kidman. Kidman is an Australian actress and producer. Its awards include an Academy Award, two Emmy Primetime Awards and four Golden Globe Awards. She was ranked among the highest paid actresses in the world in 2006, 2018 and 2019. Time magazine named her twice, as one of the 100 most influential people in the world, in 2004 and 2018. She is a UNICEF ambassador and UNIFEM.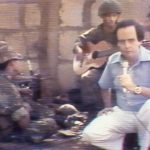 1979 – ABC News correspondent Bill Stewart is shot dead by a Nicaraguan soldier under Anastasio Somoza Debayle. The murder was captured on tape and sparked a powerful international protest against the Managua regime. Footage of his execution was constantly broadcast on network television, resulting in a riot in the United States.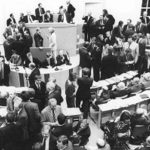 1991 – A German Bundestag votes to oust the government from the former West German capital of Bonn in present-day Berlin. This move towards the capital Berlin was made with the sole purpose of transferring German legislative power to the newly merged capital of the two Germanys. The symbolism was simple, as with this decision, the German government decided to show the world its unity.

2003 – Wikimedia Foundation, founded in St. Petersburg, Florida. The Wikimedia Foundation, Inc. (WMF, or simply Wikimedia) is an American non-profit, charitable organization based in San Francisco, California. The foundation was founded in 2003 by Jimmy Wales as a way to fund Wikipedia and its sister projects through nonprofits.