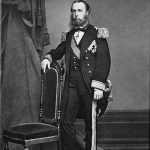 1867 – Maximilian I of the Second Mexican Empire is executed by a firing squad in Queretaro. He was, the sole monarch of the Second Mexican Empire and the younger brother of the Austrian Emperor Franz Joseph I. The empire collapsed without French aid, and he was captured and executed by the Mexican government, which later restored the Republic.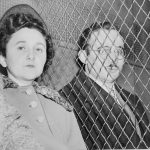 1953 – During the Cold War, Julius and Ethel Rosenberg are executed in Sing Sing Prison, New York. The Rosenberg couple were arrested on suspicion of selling nuclear weapons to the Soviet Union. But despite this serious accusation, this fact was never proved by the American court. Their execution sparked mass protests.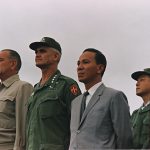 1965 – Nguyen Cao becomes Prime Minister of South Vietnam at the helm of a military junta, and General Nguyen Van Thieu is elected head of state. But then Prime Minister Ky, withdrew from his post and was appointed Vice President in a civilian administration headed by Van Thieu. These governments would have the support of the United States.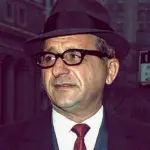 1975 – Sam Giancana, 67, dies. Giancana, was a mobster, and head of the Chicago criminal union in 1957-1966. His name would become synonymous with all illegal criminal activities in the United States in the 1950s and 1960s. What Giancanna would talk about most was the fact that he was involved in Kennedy's assassination.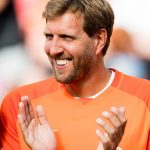 1978 – Dirk Nowitzki is born in Wurzburg. Nowitzki, is a professional German basketball player. As a student at the DJK Wurzburg basketball club, Nowitzki was selected in the 1998 NBA draft by Milwaukee Bucks and immediately traded in Dallas Mavericks, where he played his entire 22-year career with the National Basketball Association (NBA).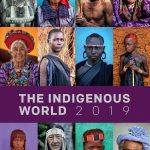 1990 – The current International Law on the Protection of Indigenous Peoples, the 1989 Convention on Indigenous and Tribal Peoples, is ratified for the first time by Norway. The 1989 Indigenous and Tribal Peoples Convention is an International Labor Organization Convention, also known as the ILO Convention 169, or C169.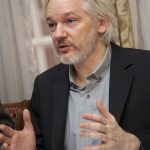 2012 – WikiLeaks founder Julian Assange seeks asylum at the Ecuadorian embassy in London for fear of extradition to the United States following the publication of previously classified documents. Assage would publish thousands of unverified classified cables that were largely influenced by US policy in the Middle East.