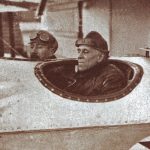 1922 – Portuguese aviators Gago Coutinho and Sacadura Cabral complete the first South Atlantic Air Passage. Although the North Atlantic had already been traversed by a non-stop flight by John Alcock and Arthur Brown in 1919, the flight of Coutinho and Cabral remains a historic moment in transatlantic aviation, and for its use of new technologies.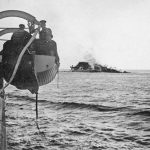 1940 – During World War II, RMS Lancastria is attacked and sunk by the Luftwaffe near Saint-Nazaire, France. At least 3,000 people have been killed in Britain's worst maritime disaster. This transoceanic served to evacuate the inhabitants of London, from the heavily affected areas, of the German bombing.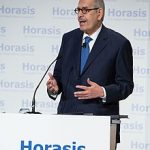 1942 – Mohamed El Baradei is born in Cairo. El Baradei is an Egyptian researcher and law graduate who served as Egypt's Vice President. He was the Director General of the International Atomic Energy Agency, an intergovernmental organization under the auspices of the United Nations, 1997-2009. He and the IAEA jointly received the 2005 Nobel Peace Prize.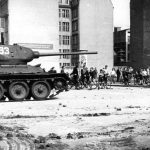 1953 – A Cold War breaks out in East Germany. In East Berlin, the Soviet Union orders a division of its own to quell the workers' rebellion. During these mass protests, 5 East German policemen would lose their lives, while from the side of the demonstrators, about 100 people would be killed.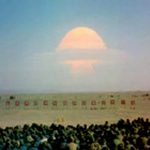 1967 – During the Testing of Nuclear Weapons, the People's Republic of China announces a successful test of its first thermonuclear weapon. With the successful testing of this three-phase thermonuclear device, China became the fourth successful country to develop a thermonuclear weapon after the United States, the Soviet Union and the United Kingdom.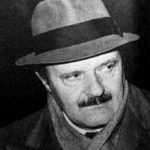 1982 – Roberto Calvi dies at the age of 62. Calvi, was an Italian banker, and was Chairman of Banco Ambrosiano, who was ousted in one of Italy's biggest political scandals. Calvi's death in London in 1982 is a source of persistent controversy and an independent investigation into him.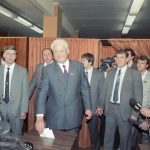 1991 – During apartheid, the South African Parliament repeals the Population Registration Act, which required the racial classification of all South Africans at birth. This act would precede the subsequent developments for the decisive elimination of the apartheid racist system throughout the territory of South Africa.