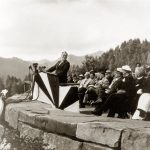 1934 – The Great Smoky Mountains are declared a national park in the United States. Great National Smoky Mountains is an American national park located in Tennessee and North Carolina. The park builds the backbone of the smoky Great Mountains, part of the Blue Ridge Mountains, which are a division of the largest Appalachian Mountain chain.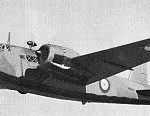 1936 – The first Vickers Wellington bomber takes off. Vickers Wellington is a medium-range, long-range, and long-range twin-engine bomber. It was designed during the mid-1930s in Brooklands, Weybridge, Surrey, led by the chief designer of these military aircraft, Rex Pierson.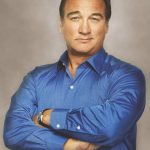 1954 – Jim Belushi is born in Chicago. Belushi is an American actor, comedian, singer, and musician of Albanian origin. He played the role of Jim in According to Jim. His other television roles include Saturday Night Live, Palms Wild, Real Monsters, Show Me a Hero, and Twin Peaks. Jim is the brother of John Belushi.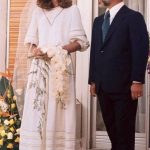 1978 – King Hussein of Jordan marries American Lisa Halaby, known as Queen Noor. Before the marriage, she accepted her husband's Sunni Islamic religion and after the marriage, she changed her name from Lisa Halaby to the royal name Noor Al-Hussein. The wedding was a traditional Muslim ceremony, which was commented on by the world press.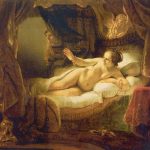 1985 – A painting by Rembrandt Danae is attacked by a man who throws sulfuric acid on the canvas and stabs him twice. The whole central part of the composition was turned into a mixture of dots with a spray conglomerate. The biggest damage was to her face and hair, her right arm and legs.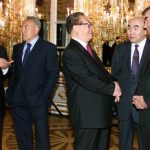 2001 – Leaders of the People's Republic of China, Russia, Kazakhstan, Kyrgyzstan, Tajikistan, and Uzbekistan form the Shanghai Cooperation Organization. The Shanghai Pact is a political, economic, and Eurasian security alliance. This is the largest regional organization in the world in terms of geographical coverage and population.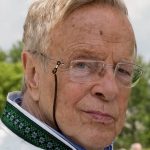 2019 – Died at the age of 96, Franco Zeffirelli. Zeffirelli was an Italian director and producer of operas, films, and television. He was also a senator from 1994 to 2001 for the center-right Italian Forza Italia party. Some of its models and products have become classics around the world.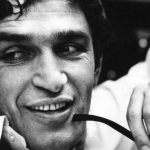 2010 – Bekim Fehmiu, an Albanian actor from Kosovo, dies in Belgrade. Fehmiu became famous with the film "Feather Collectors", in 1966. By that time, he had studied and had become known by many film houses around the world. He is the first Albanian film and theater actor to have acted successfully in films and scenes throughout the former Yugoslavia. After some time he took the decision to end his career in world artistic activities. Bekim Fehmiu's memoir, "Splendor and Fear," was recently published in Yugoslavia, describing the period from his birth in Sarajevo, including everything until 1955, when he was admitted to the Prishtina. He has been one of the personalities who has left his mark on Balkan cinematography, but above all, he is great for his artistic contribution to world cinematography.