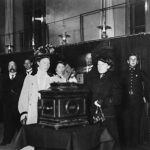 1907 – Norway gives women the right to vote. The Kingdom of Norway is becoming one of the first countries in the world to officially allow women to participate in its voting system. Alongside it, a number of countries in the Scandinavian region would do the same in the years to come. Norway is considered the most democratic country in the world.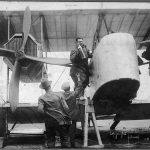 1919 – John Alcock and Arthur Whitten Brown left St. Louis. John's of Newfoundland on the first non-stop transatlantic flight from Canada to Ireland. The Secretary of State for the Air Force, Winston Churchill, gave them the Daily Mail award for the first crossing of the Atlantic Ocean by plane in less than 72 hours in a row, without stopping.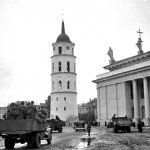 1940 – The Soviet Union issues an ultimatum to Lithuania, which results in the loss of Lithuania's independence. The Soviets, using an official pretext, sought to allow an unspecified number of Soviet soldiers to enter Lithuanian territory and form a new pro-Soviet government.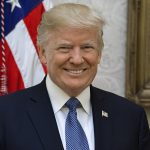 1946 – Donald Trump is born in Queens. Trump is the 45th and current president of the United States. Before entering politics, he was a businessman and television personality. He became the oldest president of the United States and the first without prior military or government service. His election and policies have provoked widespread protests.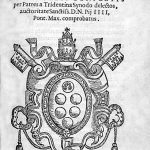 1966 – The Vatican announces the abolition of the Index Librorum Prohibitorum ("Forbidden Books Index"), which was first created in 1557. The Index Librorum Prohibitorum was a list of publications considered heretical or contrary to morality by the Holy Congregation of the Index. and Catholics were forbidden to read them without permission.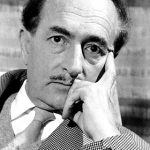 1968 – Salvatore Quasimodo dies at the age of 66. Quasimodo, was a Sicilian novelist and poet. In 1959 he won the Nobel Prize in Literature "for his lyrical poetry, which expresses the tragic experience of life in our time." Along with Giuseppe Ungaretti and Eugenio Montale, he is one of the leading Italian poets of the 20th century.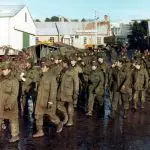 1982 – Falklands War, Argentine forces in the capital Stanley surrender conditionally to British forces. The Falklands War (Spanish: Guerra de las Malvinas) was an undeclared 10-week war between Argentina and the United Kingdom in 1982 over two British-occupied territories in the South Atlantic.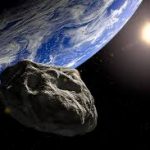 2002 – Asteroid 2002 MN approaches Earth at 75,000 miles (121,000 km), about a third of the distance between Earth and the Moon. Its mass and relative speed were in the same general range as the object attributed to the 1908 Tunguska event, which flattened over 2,100 km2 (800 km mi) of tree