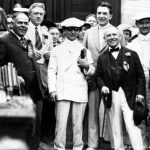 1912 – Carl Laemmle founded, Universal Pictures. Universal Pictures, is an American film studio owned by Comcast through the NBCUniversal Film and Entertainment Division. It is considered to be one of the oldest film studios in the world. Her studios are in Universal City, and her offices are located in New York.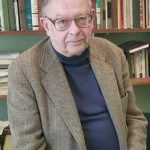 1924 – Born in Ann Arbor, Keneth Waltz. Waltz, was an American political scientist, and one of the most prominent scholars in the field of international relations. Waltz was one of the original founders of neorealism, or structural realism, in the theory of international relations and later became associated with the school of defensive neorealism.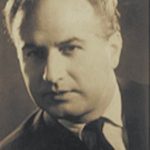 1927 – Born in Shkodra, Çesk Zadeja received his first lessons in his hometown, in the Franciscan school, where, in addition to general education, he also received his first knowledge of music. He was a member of the Franciscan Church choir led by the prominent composer Martin Gjoka and later by Filip Mazreku and Prenk Jakova. From an early age, he was involved in amateur groups in his hometown. He showed his talent from an early age and as a 14-year-old student he studied at the Accademia di Santa Cecilia in Rome, Italy, with the composer Umberto Semproni. In the years 1966-1972 he was the head of the music department at the Higher Institute of Arts (Academy of Arts) and in 1972 he was a composer in the free profession. Again artistic director at the Opera and Ballet Theater in the years 1973-1979, and in 1979 he left the free profession, creating as such until 1990, to return in 1993-1994 lecturer at the Academy of Arts , where he gives composition and musicology. Professor Zadeja is a composer who represents in our national universe the greatest creative figure, a true national emblem, which passes into myth, because his creative potential makes this outstanding personality and doyen of contemporary Albanian music, which temporarily belongs to him. the first generation of our educated composers, laying the foundations of classical music, which takes on wide dimensions both in terms of the treatment of musical matter and form, as well as in terms of melody, rhythm and style. As a lecturer he has given for years an extraordinary and very valuable contribution.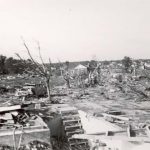 1953 – A F5 tornado strikes Beecher, Michigan, killing 116 people, injuring 844 and destroying 340 homes. The 1953 Flint-Beecher Tornado took place on Monday and is ranked as the deadliest in Michigan history and the 10th deadliest in the history of the United States.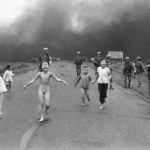 1972 – During the Vietnam War, 10-year-old Phan Thi Kim Phuc is burned by napalm, an event captured by Associated Press photographer Nick Ut. While a few moments later, a young girl is seen running and terrified on a street, in what would become an icon, winner of the Pulitzer Prize for the best photo of the year.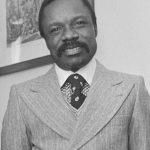 2009 – Omar Bongo, 73, dies. Bongo was President of Gabon for 42 years, from 1967 until his death. He was promoted to key positions as a new office under Gabon's first president, Léon M'ba, in the 1960s, before being elected vice president in 1966. Bongo is known as the longest-serving politician in office.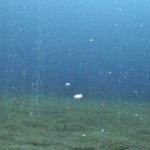 2009 – The United Nations designates International Oceans Day. The Ocean Project, in collaboration with the International Oceans Network, is working to raise human awareness of the role of the ocean in our lives, as well as the ways in which man can help. International Oceans Day offers opportunities to be directly involved in protecting our future, through civic initiatives – beach cleaning, educational programs, competitions, festivals, and various events and activities, help raise awareness of how important it is the ocean for our lives.