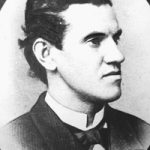 1886 – Ciprian Porumbescu dies at the age of 29. Porumbescu was one of the most famous Romanian composers of his time. His popular works include Craig now, Trei culori, etc. He composed the music for the patriotic song "Pe-al nostru steag e scris Unire", which was used for the national anthem of Albania. His work spreads in various forms and musical genres.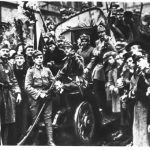 1919 – The Republic of Prejudice ends. The Prekmur Republic was bordered by Austria to the north, Hungary to the east, and the Kingdom of Serbs, Croats, and Slovenes to the west and south. On June 6, 1919, the Hungarian Red Army, led by Bela Kuni, marched on Prekmurje and destroyed the republic.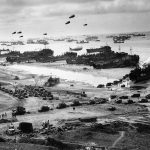 1944 – During World War II, Allied landings in Normandy, dubbed Operation Overlord, begin with the execution of Operation Neptune (D-Day), the landing of 200,000 Allied troops on the beaches of France. Allied troops quickly penetrate the Atlantic Wall and push the border into the largest amphibious military operation in history.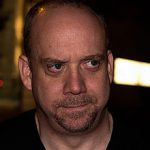 1967 – Paul Giamatti is born in Connecticut. Giamatti is an American actor and producer. He first got attention for his broken role in Private Parts as Kenny "Pig Vomit" Conquers, which made him play roles like Sergeant Hill in Saving Private Ryan, Bob Zmuda in Man on the Moon, John Maxwell in Big Momma's House, and Marty Wolf in Big Fat Liar.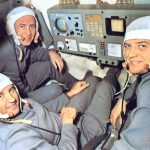 1971 – Soyuz launches Soyuz 11. The mission ended in disaster when the crew's capsule was depressed during preparations for reconstruction, killing Georgy Dobrovolsky, Vladislav Volkov, and Viktor Patsayev. The three members of the Soyuz 11 crew are the only people known to have died in space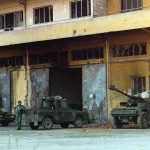 1982 – War breaks out in Lebanon. Israeli armed forces under Defense Minister Ariel Sharon invade southern Lebanon during Operation Peace for the Galilee, eventually reaching the north, near the capital Beirut. The military operation began after attackers from the Abu Nidal Organization tried to kill Shlomo Argovi, Israel's ambassador to the United Kingdom.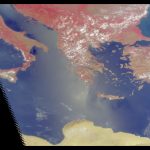 2002 – An asteroid near Earth, estimated at 10 meters in diameter, explodes over the Mediterranean Sea between Greece and Libya. The blast is estimated to have a force of 26 kilotons, slightly more powerful than the atomic bomb dropped by the Americans in Hiroshima and Nagasaki. The total disintegration of the asteroid occurred over the sea.