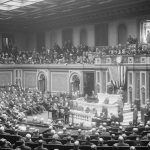 1916 – The National Defense Act is signed into law, increasing the size of the United States National Guard from 500,000. This act was a federal law of the United States that updated the 1903 Militia Act, which dealt with the organization of the army, especially that of the National Guard.
1931 – Isa bin Salman Al Khalifa is born in Jasra. Al-Khalifa was Bahrain's first emir from 1961 until his death in 1999. He became emir after the death of his father, Salman bin Hamad Al Khalifa. During his 38 years as Emir, Bahrain's economic transformation into a modern nation and a major financial center in the Persian Gulf region took place.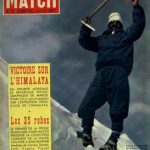 1950 – Herzog and Lachenal of the French expedition Annapurna become the first climbers to reach the top of an 8,000-meter peak. The mountain is located in Nepal and the government had given permission for the expedition, the first time it had allowed mountaineering in more than a century. Annapurna became the highest mountain to climb its peak, surpassing that of the 1936 expedition to Nanda Devi.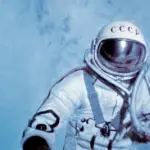 1965 – The first Gemini 4, the first multi-day space mission by a NASA crew, is launched. Ed White, a crew member, performs the first American spacewalk. Astronauts James McDivitt and Ed White traversed Earth 66 times in four days, making it the first American flight to approach the Soviet Vostok 5.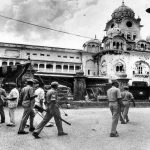 1984 – Operation Blue Star, a military offensive, is launched by the Indian government at Harmandir Sahib, also known as the Golden Temple, the holiest shrine to the Sikhs in Amritsar. The operation continues until June 6, with more than 5,000 victims, most of them civilians. The decision to launch the attack was based on Prime Minister Indira Gandhi.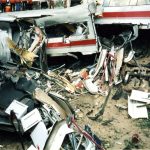 1998 – A high-speed train derails in Eschede, Germany, killing 101 people. This is considered the worst railway disaster in the history of the Federal Republic of Germany and the worst high-speed train disaster in the world.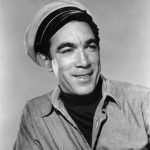 2001 – Anthony Quinn, 86, dies. Quinn, was a Mexican-American actor, painter, writer, and director. He starred in many critically acclaimed films, including La Strada, Guns of Navarone, Greek Zorba, Guns for San Sebastian, Laurence of Arabia, Shoes for the Fisherman, The Message, Lion of Desert, Hero Last Action.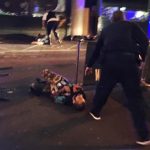 2017 – London Bridge Attack occurs where 8 people were killed and dozens of civilians were injured by Islamic terrorists. Three of the attackers were shot dead by British police after the act of terror. The attack came almost three months after another similar car crash and stabbing attack on London's Westminster Bridge.