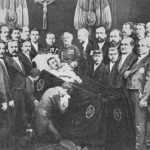 1879 – Napoleon Eugene, of the last Bonaparte dynasty, is killed in the Anglo-Zulu War. He was the son of the Emperor of France, Napoleon III. His death in the conflict between the British and the Zulu tribe of Africa sent shock waves across Europe as he was the last serious dynastic hope for the restoration of the Bonaparte House on the throne of France.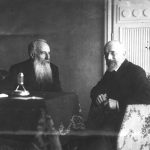 1913 – The Treaty of the Greco-Serbian Alliance is signed, paving the way for the Second Balkan War. The treaty was signed in Thessaloniki after the First Balkan War when both countries wanted to preserve their benefits in Macedonia from Bulgarian expansionism. A good part of the Albanian territories in Serbia, Macedonia, Montenegro, and Greece was severely affected by the decisions of this treaty.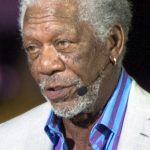 1937 – Born in Memphis, Morgan Freeman. Freeman is an American actor and film narrator. Freeman won an Academy Award in 2005 for Best Supporting Actor with Million Dollar Baby and has received Oscar nominations for his performances on Street Smart, Driving Miss Daisy, The Shawshank Redemption, and Invictus. He has also won a Golden Globe Award and a Guild Guild Award Screen Actors.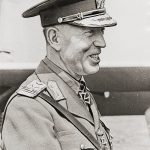 1946 – Ion Antonescu, 63, dies. Antonescu was a Romanian military and authoritarian politician who, as Prime Minister and Conductor during World War II, led two successive pro-Nazi dictatorships during the 1940s and 1945s. Upon its completion, he was convicted of war crimes by a Romanian court, and executed by firing squad.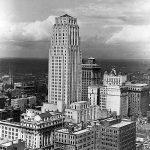 1961 – The Canadian Commercial Bank and the Imperial Bank of Canada merged to form the Imperial Canadian Commercial Bank, the largest banking union in Canadian history. The bank conducts international operations in the United States, the Caribbean, Asia, and the United Kingdom. CIBC serves more than 12 million customers and has over 40,000 employees. The company ranks 172nd in the Forbes Global rankings.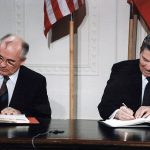 1988 – The Nuclear Non-Proliferation Treaty enters into force. This treaty was signed between the United States of America and the Union of Soviet Socialist Republics on the elimination of their medium-range and short-range missiles. The INF treaty banned all ground-based ballistic missiles of the two nations, cruise missiles, and short-range missiles.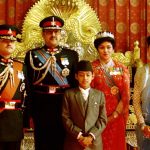 2001 – The Royal Nepalese Massacre takes place, where the Crown Prince Dipendra shoots and kills several members of his family, including his father and mother. The bird fell into a coma after firing on itself. He died in hospital three days after the massacre, unable to regain consciousness. This is considered one of the most serious massacres that have ever hit the country.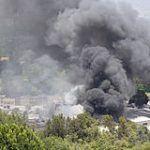 2008 – An explosion at the rear of the Universal Studio causes a fire, destroying the King Kong Encounter traction and a large cassette archive. These tapes were used for music and movies, the full extent of which was not revealed until 2019. The fire was extinguished after 12 hours but had caused one of the greatest damages in terms of the archive of a film.