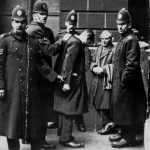 1919 – Clash at George Square takes place in Glasgow, Scotland, during a protest campaign for shorter working hours. Also known as "Bloody Friday", this protest took place on January 31, 82 days after the end of World War I. After that, the strike leaders were arrested and British troops, backed by six tanks, moved to the main points in Glasgow and the surrounding area.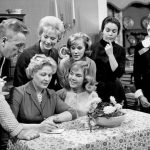 1949 – These Are My Children, the first television opera sop to be broadcast live on the NBC channel in Chicago. Created by Irna Phillips and directed by Norman Felton, the show was based on much of Philips' Sopa operas, Today's Children and Painted Dreams. But the broadcast of this soap opera was not well received by critics who clearly stated that television should have a higher quality output.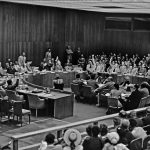 1951 – United Nations Security Council Resolution 90 on the Korean War is adopted. This resolution decided to remove the discussion on "Complaint and aggression against the Republic of Korea" from the list of issues to be addressed by the Security Council. All members voted unanimously in favor of the resolution. This was to stop the war in Korea as soon as possible.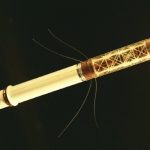 1958 – During the Space Race, the first successful US Explorer 1 satellite reveals the Van Allen radiation band. A Van Allen radiation belt is an area of ​​charged energy particles, most of which emanate from the solar wind, which are captured and held around a planet by the magnetic field of this planet. This satellite stayed in space for 111 days. This would be the third satellite in the World after Sputnik 1 and 2.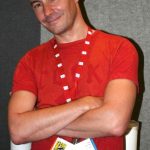 1960 – Born in Glasgow, Grant Morrison. Morrison is a writer and playwright of Scottish comic books. He is known for his non-linear narratives and anti-cultural inclinations in his actions, in titles including but not limited to DC Maniacal Animal Man, Doom Patrol, Batman, JLA, Action Comics, All-Star Superman, Green Lantern, The Flash, Vertigo's Invisibles, and Fleetway's 2000 AD.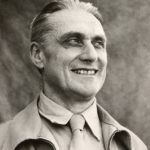 1973 – Died at the age of 77, Ragnar Fisch. Fisch was a Norwegian economist and co-recipient of the first Nobel Prize in Economics in 1969 (with Jan Tinbergen). He is known as one of the founders of the discipline of econometrics, as well as for the invention of the term macroeconomics microeconomics, a term widely used in 1933. The Fisch Center at the University of Oslo was established in his honor.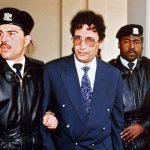 2001 – In the Netherlands, a Scottish court convicts Libyan Abdelbaset al-Megrahi and acquits another Libyan national of their participation in the 1988 bombing of Pan Am Flight 103 over Lockerbie, Scotland. Lockerbie, causing the deaths of all 270 passengers and crew aboard. This would be one of the worst terrorist attacks to date.