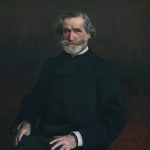 1901 – Died at the age of 88, Giuseppe Verdi. Verdi was an Italian opera composer. He was born near Busseto and developed a music education with the help of a local teacher. Verdi came to dominate the Italian opera scene after the era of Vincenzo Bellini, Gaetano Donizetti, and Gioachino Rossini, whose works significantly influenced him. Some of the operas he composed are Nabucco, Rigoletto, etc.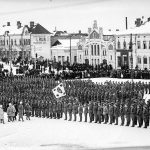 1918 – The Finnish Civil War officially begins. The clashes took place in the context of national, political and social upheaval caused by the First World War. The war was fought between the Reds, led by a section of the Social Democratic Party, and the Whites, led by the conservative-based Senate and the German Imperial Army. This conflict was won by the Whites.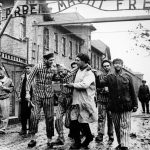 1945 – During World War II, the 322nd Soviet Division liberates the remaining prisoners of the Auschwitz Birkenau camp. The Auschwitz camp was one of the largest and most terrifying Nazi concentration camps. From 1939 to 1945 in this extermination camp died of gas suffocation and crematoriums, nearly 1.2 million innocent people, nearly half of whom were Jewish.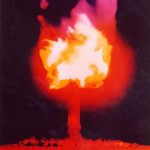 1951 – At the Nevada Nuclear Range in the US, Operation Ranger testing begins. These tests focused on practicing the development of the second generation of nuclear weapons using smaller amounts of valuable nuclear material. They were planned under the name Operation Faust. During these tests, a power equivalent to 22 kilotons of TNT exploded.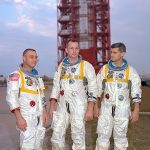 1967 – During the Apollo program, astronauts Gus Grissom, Ed White and Roger Chaffee are killed in a fire during a test of their Apollo 1 spacecraft at the Kennedy Space Center, Florida. This would be the first failed American space mission. In honor of the three remaining astronauts dead in the crash, all future US space missions will be titled Apollo.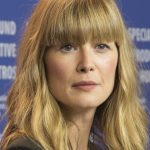 1979 – Born in London, Rosamund Pike. Pike, is an English actress who began her acting career by appearing on stage productions such as Skylight. Following her on-screen debut in the television film A Rather English Marriage, and in television roles in Wives and Daughters, she received international recognition for her debut in the James Bond film Die Another Day, for which she received the Empire Award.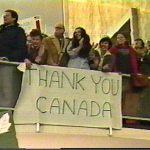 1980 – Through cooperation between the US and the Canadian government, six US diplomats secretly escape arrest in Iran. The Canadian Caper was the covert operation of the RCMP and the CIA, which made it possible for 6 US diplomats to come home. After the rest of the embassy had been taken hostage by revolutionary students demanding the return of Shah to Iran, he was sentenced to death.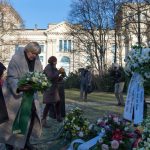 1996 – Germany observes International Holocaust Remembrance Day. International Holocaust Day is an international day, January 27, commemorating the Holocaust tragedy that occurred during World War II. Commemorates the genocide that resulted in the deaths of 6 million Jews and millions more by the Nazi regime and its associates