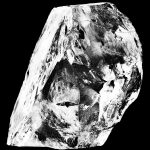 1905 – The world's largest diamond ever found, Cullinan weighing 3,106.75 carats (0.621350 kg), was discovered at the Premier mine near Pretoria in South Africa. In April 1905, it was sold to London. In 1907, the government of the Transvaal Colony purchased Cullinan and then introduced it to Edward VII, the King of the United Kingdom, who had contacted the Asscher Brothers Company in Amsterdam.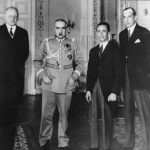 1934 – Germany-Poland Non-Aggression Pact signed. The pact was an international treaty between Nazi Germany and the Second Polish Republic that was signed on January 26, 1934. The two countries pledged to resolve their problems through bilateral negotiations and to renounce armed conflict for a period of 10 years… It ended in 1939.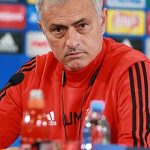 1963 – Born in Setubal, Jose Mourinho. Mourinho is a Portuguese professional football coach. He is the current coach of the Tottenham Hotspur club. He is widely regarded as one of the greatest managers of all time, and at the same time, Mourinho is one of the most decorated coaches of all time. Chelsea, Inter, Real Madrid, and Manchester United are some of the clubs he has run.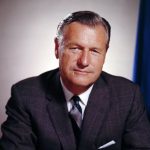 1979 – Nelson Rockefeller dies at age 70 in New York. Rockefeller was an American businessman and politician who served as the 41st Vice President of the United States from 1974 to 1977, and previously as the 49th Governor of New York from 1959 to 1973. As a billionaire's nephew. John D. Rockefeller was a prominent art collector and administrator of the Rockefeller Center in Manhattan.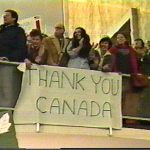 1980 – Israel and Egypt establish diplomatic relations for the first time. The state of war between the two countries dating back to the Arab-Israeli War of 1948 culminated in the Yom Kippur War in 1973 and was followed by the 1979 Egypt-Israel Peace Treaty a year after the President-mediated Camp David Accords American Jimmy Carter.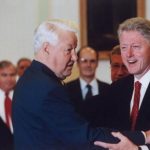 1992 – Boris Yeltsin announces that Russia will stop targeting US cities with nuclear weapons. The targeting of major American metropolises by Soviet nuclear capsules would be one of the most frightening aspects of the Cold War. In the event of the outbreak of World War III, nuclear weapons are estimated to have killed millions in both countries.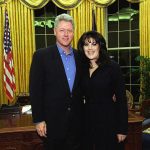 1998 – During a Lewinsky scandal on American television, President Bill Clinton denies having had "sex" with former White House intern Monica Lewinsky. The Clinton-Lewinsky scandal was a sex scandal in the United States involving the President, Bill Clinton, and Monica Lewinsky. Sexual intercourse occurred between 1995 and 1997 and came to light in 1998.