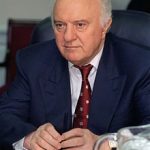 1928 – Eduard Shevardnadze was born in Mamata. Shevardnadze was a Georgian politician and diplomat. He served as First Secretary of the Georgian Communist Party, de facto leader of Soviet Georgia from 1972 to 1985, and as Minister of Foreign Affairs of the Soviet Union from 1985 to 1991. Shevardnadze was responsible for key decisions that were taken in the policy of the Soviet Union. Soviet exterior.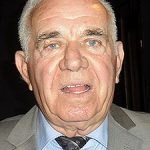 1935 – Skënder Sallaku, one of our comedians, is born, former national champion in classical wrestling, author of sketches and parodies. He graduated from the Higher Institute of Physical Culture "Vojo Kushi" and completed a one-year qualification in China, near the Beijing circus. Initially he started working as a professional in Border Variety, then as an acrobatic clown in the circus, giving a unique contribution to the progress of this profile as difficult as it is beautiful. Skënder Sallaku has been awarded the titles "Merited Artist", "People's Artist" and "Gratitude of the City of Tirana".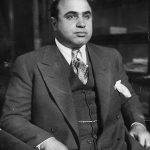 1947 – dies at Palm Island, aged 48, Al Capone. Al Capone, sometimes known by the nickname "Scarface", was an American gangster and businessman who achieved fame during the Prohibition era as a co-founder and boss of the Mafia in Chicago. His seven-year reign as chief of crime ended when he was jailed at 33. After his death, he would become known, even through films.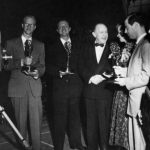 1949 – Emmy Awards are presented for the first time. The venue was the Hollywood Athletic Club. The Emmy Awards are an American festival that values ​​excellence in the television industry. The two ceremonies that receive the most media coverage are the Primetime Emmy Awards and the Daytime Emmy Awards. Emmy's are one of four US events, along with Tony, Oscar, and Grammy.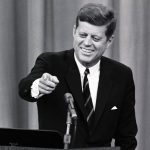 1961 – In Washington, President John F. Kennedy delivers the first live presidential television news conference. Beginning in 1961, the fashion of making news at press conferences among American Presidents spread rapidly. At these conferences, the President usually speaks, and then answers journalists' questions.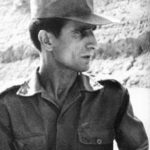 1969 – Brazilian Army Captain Carlos Lamarca defends in order to fight military dictatorship, taking with him weapons and a considerable amount of ammunition. He was a part of the Revolutionary People's Front and became, along with Carlos Marighellan, one of the leaders of the armed struggle against the military dictatorship in Brazil. Lamarca was killed two years later by the Brazilian army at Pintada.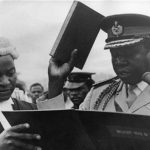 1971 – Idi Amin leads a coup that ousts Milton Obote, and then becomes President of Uganda. Amin, a Ugandan military officer, served as President of Uganda from 1971 to 1979. Widely known as the "Butcher of Uganda", he is considered one of the most ferocious despots in African history. Obote, it would only come back to power after eight years of political exile.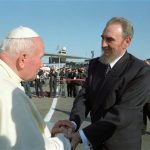 1998 – During a landmark visit to Cuba, Pope John Paul II calls for political reform and the release of political prisoners as he condemns US efforts to isolate the country. Pope John Paul II's visit to the Communist island gave a big signal that official Havana had begun to significantly liberalize the character of its regime. This would be the Pope's most important visit to Cuba.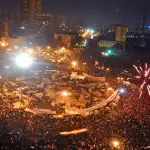 2011 – The first wave of the Egyptian revolution begins across the country, marked by street demonstrations, rallies, acts of civil disobedience, riots, labor strikes, and violent clashes. The revolts that toppled Hosni Mubarak's government lasted 18 days and nights. During these protests, nearly 1,000 civilians were killed and thousands were injured. As a result of the revolts, Mubarak resigned.