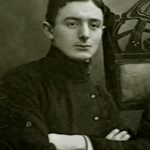 1896 – Born in Byalistok, Dziga Vertov. Vertov was a film director, documentary, news director, and a Russian cinema theorist. His shooting practices and theories influenced the style of documentary filmmaking vérité, which was active from 1968 to 1972. In the 2012 Sight & Sound poll, critics voted Man with a Movie Camera as the 8th film -the best ever accomplished. His brothers, Boris Kaufman and Mikhail Kaufman, were also filmmakers, as was his wife, Yelizaveta Svilova.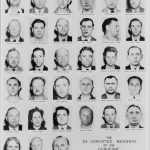 1942 – The Federal Bureau of Investigation (FBI) convicts 33 members of a Nazi espionage organization headed by Fritz Joubert Duquesne on the largest espionage case in the history of the United States. Of the accused, 19 pleaded guilty. 14 others were tried by jury at the Federal District Court, Brooklyn, New York, on September 3, 1941. All were found guilty on December 13, 1941. On January 2, 1942, the group was sentenced to serve a prison sentence. over 300 years total.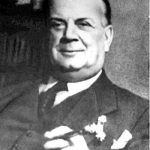 1953 – Guccio Gucci dies at Sussex at the age of 71. Gucci, was an Italian-British businessman and fashion stylist. He is best known for being the founder of the Gucci fashion house. Gucci and his wife, Aida Calvelli, had six children. His sons (Vasco, Aldo, Ugo and Rodolfo) had prominent roles in his society. In his final years, he lived near Rusper, in West Sussex, England.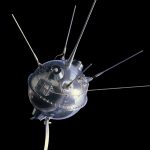 1959 – Launched by the Soviet Union, the first spacecraft Luna 1. This spaceship was the first to arrive near the Moon to orbit the Sun. Also, Luna 1, was the first spacecraft to land in heliocentric orbit. Due to an incorrect time-up burn in the upper phase during its launch, it lost its target, eventually leaving the geocentric orbit. It spent a full 62 hours in space orbit.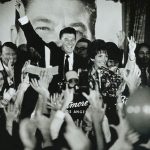 1967 – Ronald Reagan, the movie actor, and the next President of the United States of America, is sworn in as Governor of California. California Republicans were amazed at Reagan's political views and charisma after his Time to Choose speech, and in late 1965 he announced his campaign for Governor in the 1966 election. Ronald Reagan will be remembered as one of the Governors most successful in the history of this state. This post catapulted him to the next US President.
1978 – At the behest of Pakistani President Muhammad Zia-ul-Haq, paramilitary forces open fire on peaceful protesters in Multan, Pakistan. While official and press reports noted that about 13 to 22 people were killed, unofficial estimates put the total death toll at as high as 200. Similarly, the Workers' Action Committee estimated 133 dead and more than 400 injured, by government forces shooting.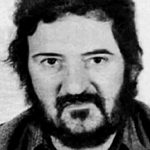 1981 – One of the largest investigations by British police ends when serial killer Peter Sutcliffe, otherwise known as the "Yorkshire Ripper", is arrested in Sheffield, England. On May 22, 1981, Sutcliffe was convicted of killing thirteen women and attempting to kill seven more. He is serving 20 life sentences in a washed-down security prison. All but two of his murders took place in West Yorkshire, while others were made in Manchester.