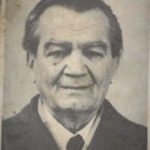 1900 – Born in Luaras of Kolonjë, Skënder Luarasi, teacher, translator, playwright, publicist, researcher, volunteer in the Spanish War, idealist communist, dictionary compiler. He was the first Albanian to leave in December 1936 across the Greek border from Florina to go to Athens, then to France and finally to Spain. In December 1936 Luarasi met in Paris Lazar Fundon and Ali Kelmendi. He says that at first it seemed to him that they were doing well, but he soon realized that his appearance was lying. He proposed to open a newspaper like "Liria Kombëtare. In Lyon he met Ymer Dishnica, Kole Tromara and Kosta Çekrez. Here Fundo openly told Luarasi that they were not doing well going to the Civil War, where he nevertheless went and stayed until 1939. In 1939-44 he suffered in concentration camps in France, and returned to his homeland in March 1945. After the liberation of the country, he was the initiator of the founding of the Writers' League and a member of the Presidency until November 1949, when he was expelled from the League for several years. for his anti-conformist attitude towards the undemocratic methods and attitudes followed by the Presidency of the League in the field of literature and arts subject to the dictates of the ruling party. He was a deputy in 1946-50.In 1950 he started working in the publishing company of the Institute of In 1956-60 he worked as a lecturer, and for his outstanding patriotic-anti-fascist-democratic, educational and literary activity he was honored with high orders.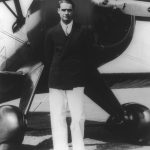 1937 – Howard Hughes sets a new air record flying from Los Angeles to New York City in 7 hours, 28 minutes, 25 seconds. Hughes, was a businessman, investor, record-setting pilot, engineer, film director, and philanthropist, known throughout his life as one of the most financially successful individuals in the world.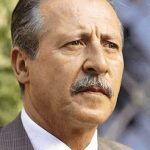 1940 – Born in Palermo, Paolo Borsellino. Borsellino, was an Italian judge and magistrate for prosecution. From his office at the Palace of Justice in Palermo, Sicily, he spent most of his professional life trying to bring down the power of the Sicilian Mafia. Borsellino was killed by a car bomb on Via D'Amelio, near his mother's home in Palermo.
1960 – Japan and the United States sign the US-Japan Mutual Security Treaty. When the Treaty was first signed, it contained provisions that allowed the United States to act for the sake of peacekeeping in East Asia and even to exercise its power in Japanese domestic affairs. Many, points of this treaty, are in force to this day.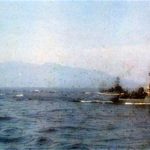 1974 – China gains control of all Paracel Islands following a military engagement between the naval forces of China and South Vietnam. During the Battle of the Paracel Islands, Chinese and North Vietnamese troops lost 18 people, and South Vietnamese 53 people. This would be one of the few battles fought between the Chinese and South Vietnamese armed forces.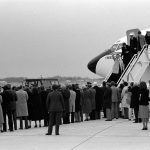 1981 – During the hostage crisis in Iran, US and Iranian officials sign an agreement to release 52 American hostages after 14 months of captivity. The hostages, who were mostly US embassy staff, were taken hostage by Iranian revolutionaries for about 444 days and nights. After their release, they all returned to the US, never again encroaching on Iranian territory.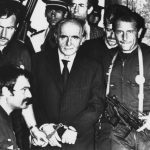 1983 – Nazi criminal Klaus Barbie arrested in Bolivia. Barbie, was an SS and Gestapo functionary during the Nazi era. He was known as the "Lyon Butcher" for personally torturing prisoners, mainly Jews and members of the resistance, while stationed in Lyon under the Vichy Collaborative Regime. He died of cancer in prison on September 25, 1991.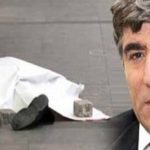 2007 – Turkish-Armenian journalist Hrant Dink is shot dead in front of his newspaper office in Istanbul by 17-year-old Turkish ultra-nationalist Ogun Samast. Dink was a newspaper editor who had written and spoken about Armenian Genocide, and was known for his efforts to reconcile between Turks and Armenians and his defense of human and minority rights in Turkey.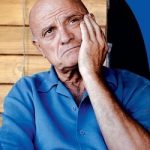 2015 – Justin Capra dies at age 81 in Ploesti. Capra, was a Romanian engineer and inventor. He claimed to have made over a hundred inventions, though a search revealed only two patents to his name. The inventions he worked on included 72 fuel-efficient cars, 15 non-conventional engines, and seven aircraft.