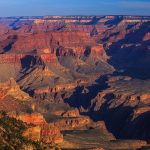 1908 – Created in the US, Grand Canyon National Monument, Arizona. The Grand Canyon National Park, located in northwest Arizona, is the 15th country in the United States to be named a national park. The central feature of the park is the Grand Canyon, a mouth of the Colorado River, which is often considered one of the wonders of the world.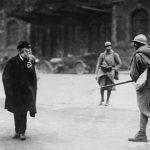 1923 – During the occupation of the Ruhr, French and Belgian military forces invade the Ruhr area to force Germany to pay for World War I reparations. The military occupation of the province of Ruhr in Germany lasted from January 11, 1923, to August 25, 1925. After Hitler came to power, this region was annexed by Germany.
1944 – Executed at age 40 in Verona, Galeazzo Ciano. Ciano, an Italian diplomat and politician who served as Foreign Minister in the government of his father-in-law, Benito Mussolini, from 1936 to 1943. He was arrested by the fascist forces of the Republic of Salo, and after a mounted trial, was shot dead. along with several other dissidents who opposed Duchen.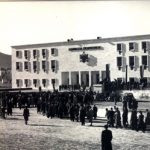 1946 – Enver Hoxha, Secretary General of the Communist Party of Albania, proclaims the People's Republic of Albania. At the same time, he was declared de jure and de facto as the undisputed leader of communist Albania. The proclamation of the People's Republic of Albania was made at a special parliamentary session which was proposed by Vlora MPs, led by Hysni Kapon.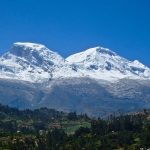 1962 – A large avalanche, dropped in Huascaran, Peru, causes about 4,000 dead. The massive rock avalanche, accompanied by a whirlwind of ice, buried an entire mountain village and several settlements northwest of Peru. Huarascan is one of the most volcanic areas of Peru. This tragedy will be classified as one of the worst in the history of this country.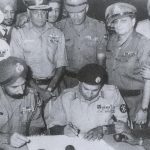 1972 – East Pakistan is officially renamed as Bangladesh. The state of Bangladesh, located in the South Asian area, is 8th in the world in population (165 million inhabitants) and 92 in square kilometers (148,000). Its capital, Dhaka was proclaimed. Bangladesh was established as a state after a long armed conflict between the Muslim and Hindu populations in Pakistan.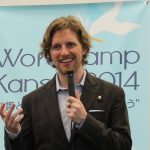 1984 – Born in Houston, Matt Mullenweg. Mullenweg, is an American entrepreneur and web developer living in Houston. He is known for developing free and open source WordPress software, now managed by The WordPress Foundation. After leaving the University of Houston, he worked at CNET Networks from 2004 to 2006 until he left and founded Automattic.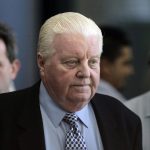 2003 – Illinois Governor George Ryan signs the cancellation of the death sentence of 167 inmates. That sentence was remanded to life in prison, in the famous Illinois trial based on the Jon Burge scandal. Burge was the chief of the Chicago Police Department who was charged with torturing more than 200 suspects between 1972 and 1991 for the purpose of forcing confessions.