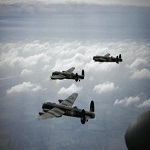 1941 – During World War II, the first flight of the Avro Lancaster aircraft takes place. The Avro Lancaster, is a four-engine bomber aircraft of the British Air Force (RAF). This aircraft model was widely used by the British air fleet in World War II theater, especially during the Battle of Britain, and the Allied bombing of Germany in 1945.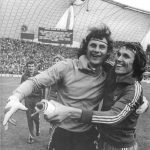 1948 – Born in Wroclaw, Jan Tomaszewski. Tomaszewski, a former Polish international soccer goalkeeper of the 1970s. He was named the "goalkeeper's keeper" for the Polish national team, who came third in the 1974 World Cup, where he was named best goalkeeper. Tomaszewski won the silver at the 1976 Summer Olympics, and competed in the 1978 World Cup. He was later a commentator and football politician.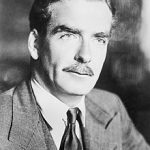 1957 – British Prime Minister Sir Anthony Eden resigns following his failure to take over the Suez Canal from Egyptian sovereignty. Most historians argue that he made a series of mistakes, particularly failing to grasp the depth of American opposition to Anglo-French military action on the Suez Canal.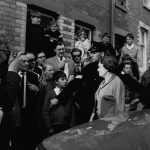 1961 – British authorities announce that they have discovered the Soviet spy organization in London. Known also as Portland espionage, it was a Soviet agency operating in England in the 1950s and 1960s, when the dome of the network was arrested by British security services. Its members were, Harry Houghton, Ethel Gee, Gordon Lonsdale and Morris and Lona Cohen.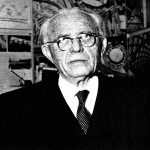 1979 – Died at the age of 87, Pier Luigi Nervi. Nervi was an Italian engineer and architect. He studied at the University of Bologna, graduating in 1913. Nervi taught as an engineering professor at the University of Rome from 1946 to 1961 and is known worldwide as a structural engineer and architect and for his innovative use of concrete. reinforced.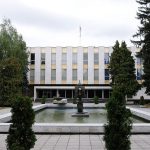 1992 – The Assembly of the Serbian People in Bosnia and Herzegovina announces the creation of Republika Srpska, a new artificial state, within Yugoslavia. Republika Srpska is one of the two entities of Bosnia and Herzegovina against the Federation of Bosnia and Herzegovina. The city and its largest administrative center is Banja Luka, lying on the Vrbas River.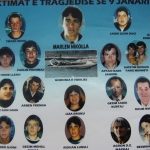 2004 – Two tires carrying clandestine, Albanian refugees to Italy, drown near Karaburun. As a result, 28 people, most women and children, remain dead as a result of the cold and drowning. This will be the worst maritime tragedy in Albania, following that of the Otranto Channel in 1997.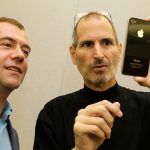 2007 – Apple CEO Steve Jobs presents the original iPhone at a major Macworld fair in San Francisco. The iPhone is a line of smartphones designed and marketed by Apple Inc. All generations of iPhone use Apple's iOS operating system software. Today, the iPhone is one of the most widely used mobile phones worldwide.