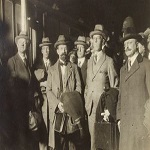 1922 – Dail Eireann (Parliament of Ireland), ratifies the Anglo-Irish Treaty by a vote of 64 to 57. This treaty was an agreement between the United Kingdom Government of Great Britain, Ireland and representatives of the Republic that ended the Irish War. of Independence. It envisioned the creation of the Irish Free State within a year as a self-governing rule within the "community of nations known as the British Empire". A status similar to that of the Canadian state.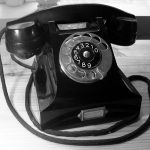 1927 – The first transatlantic telephone service begins broadcasting from New York City to London. The geographical distance of this telephone service was over 3500 miles. This service would usher in a new era of revolutionizing telephone services worldwide. In 1876, Alexander Graham Bell was the first to be awarded one for a device that produced clearly understandable repetitions of human voice. The phone was the first device in history to enable people to talk to each other directly over long distances.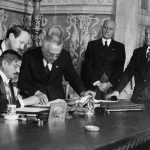 1935 – Benito Mussolini and French Foreign Minister Pierre Laval sign the Franco-Italian Agreement. Three would be the main points of this agreement. First, a small territory in French Somalia south of the Eritrean Rahatia was to be given to Italian Eritrea. Second, the Village of Aozou and the belt around Aozou in French adad Africa was to be given to Italian Libya. And third, Italy was given a free hand by the French government to occupy Ethiopia, or as it was internationally known at that time, Abyssinia.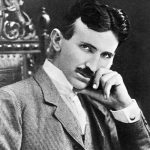 1943 – Nicola Tesla dies at age 86 in New York. Tesla, was a Serbian-American inventor, electrical engineer, mechanical engineer, and futurist who is best known for his contributions to the design of the AC power system. Tesla's work fell into relative obscurity after his death, until 1960, when the General Conference on Weights and Measures named the SI unit of magnetic flux density as Tesla, in his honor. There has been a popular interest in Teslan since the 1990s.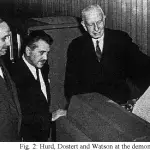 1954 – The first public demonstration of a machine translation system is held in New York at IBM headquarters. The Georgetown Experiment – IBM was an impressive demonstration of machine translation, which took place on January 7, 1954. Taken together by Georgetown University and IBM, the experiment involved fully automatic translation of more than sixty Russian-language English sentences. This experiment would revolutionize the development of computer technology worldwide.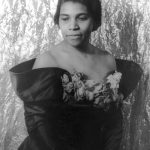 1955 – Mezzo-soprano Mariana Anderson becomes the first colored person to perform at the New York Metropolitan Opera, with Giuseppe Verdi's "Un ballo in maschera" performance. She was an American singer of classical and spiritualist music. Music critic Alan Blyth said: "Her voice was a rich, vibrant control with an inner charm." She performed in concerts and recitals in major music venues and with famous orchestras throughout the United States and Europe between 1925 and 1965.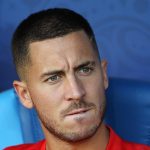 1991 – Born in La Louviere, Eden Hazard. Hazard, a Belgian professional footballer who plays as a striker, for the Spanish club Real Madrid and at the same time, is captain of the Belgian national football team. He is widely regarded as one of the best players in the world, as Hazard is known for his creativity, speed, rushing, dribbling and passing the ball to the opponent. He has won several national and international sports awards. He is also regarded as one of the best players of all time in Belgium.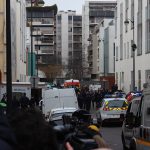 2015 – Two gunmen commit mass killings at Charlie Hebdo offices in Paris, shooting twelve people and injuring eleven others. Algerian-born two brothers Said and Cherif Kouachi committed the terrorist act against the satirical newspaper Charlie Hebdo after the latter had prophet Mohammed on its cover. Hours later both brothers were executed by French special forces after the Israeli supermarket Hijacker was taken hostage.