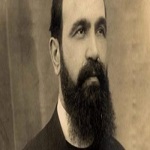 1882 – Born in Edirne, Turkey, Theofan Stilian Noli. He enrolled at the Faculty of Philosophy in the Greek capital. Further, as he had an inclination for actor, he worked as a copywriter, prompter and actor with a theater troupe with which he wandered around Greece for almost two years. While weaving with the troupe he wrote the drama "To ksipnima" ("Awakening"), which was played by the troupe in Pirgos in the Peloponnese. At that time, he started writing the skeleton of the drama "Israelis and Philistines". At the beginning of 1903 he went to Egypt, where he found work as a mobile Greek teacher and in the same year he translated into Greek Sami Frashëri's treatise "Albania what has been, what is and what will be done". It was there that he began to get in touch with the activists of the National Renaissance in the Albanian colony of Egypt, among whom Thanas Tashko and Jani Vruho helped him publish Sami's translation, and also connected him with Nikola Naçon, Shahin Kolonja and Kristo Luarasi. After three years in Egypt, in April 1906 he left for the United States, passing through Naples, and arrived in New York on May 10th. After staying in Buffalo, where he worked in a sawmill for three months, Noli moved to Boston. In August of the same year he found a job in Philadelphia, but left it after Sotir Peci offered him to become deputy editor of the temporary "Nation". With the declaration of independence, he supported the government of Ismail Qemali, participated in the Congress of Trieste, organized by Konica in March 1913. On March 10, 1914 it took place in Durrës, where he found the First World War; on May 24, 1915 returned to America. On July 27, 1919, Noli was appointed bishop of the Albanian Orthodox Church in America, which was already an independent diocese. A year later, given the rise of Noli's image as the political and religious leader of the Albanian community and as a talented political writer, orator and commentator, it was logical that he be elected head of the Albanian delegation to the League of Nations in Geneva, where he managed to join Albania on December 17, 1920. With the elections held on April 5, 1921, he was elected deputy of the American Colony in the second legislature (April 21, 1921 – September 30, 1923). He served as Foreign Minister in the government of Xhaferr Ypi, only for a short time before resigning. Noli was chairman of the People's Party, the left at the time, versus the Progressive Party. Along with Luigj Gurakuqi and Stavro Vinjau, he is one of the most outspoken speakers of the parliamentary rostrum. On November 21, 1923, he was ordained bishop of Korça and metropolitan of Durrës in Durrës, while on December 27, 1923 he was elected deputy of Korça. Albanian Autocephaly.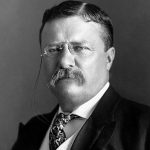 1919 – Died at age 60, in Oyster Bay, Theodore Roosevelt. Roosevelt, was a statesman, politician, conservative, naturalist and writer who served as the 26th president of the United States from 1901 to 1909. His face is depicted on Mount Rushmore along with George Washington, Thomas Jefferson and Abraham Lincoln. He is usually listed in the polls of historians and political scientists as one of the top five presidents.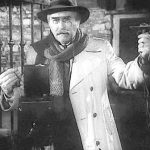 1920 – Sander Prosi, an actor of Albanian theater and cinematography, is born in Shkodra. This actor created over 85 roles in 75 works by our authors like A.Z. Çajupi, K. Jakova, B. Levonja, L. Papa, I. Kadare, T. Laço, R. Pulaha, D. Agolli, Dh. Xhuvani and foreign authors such as Shakespeare, Schiller, Chekhov, Karadzhale, Gorky, Brecht, etc. He starred in about 30 films, where he created such roles that have entered the stable fund of our theater and cinematography. The experience that this actor created and elaborated during these 35 years in creating more than 100 roles, together with the experience of other actors of this size, constitute that "University" from where our national school of stage and film interpretation was born and developed, therefore the features characterizing S. Pros's art have attracted the attention of critics and viewers. For his great contribution to the development of our scenic and cinematographic art, he has been honored with the high title "People's Artist", with Republic Awards and other orders and medals. On the 25th anniversary of the death of actor Sander Prosi, the President of the Republic honors him with the Order "Honor of the Nation". On February 24, 2017, actor Sander Prosi was honored with the order "Gjergj Kastrioti Skënderbeu" after his death.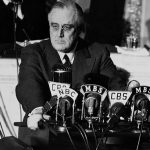 1941 – United States President Franklin D. Roosevelt addresses his four Freedoms address at the State of the Union address. The Four Freedoms were goals articulated by United States President Franklin D. Roosevelt on January 6, 1941. At an address known as the Four Freedoms speech (technically the address of the State of the Union in 1941), he proposed four fundamental freedoms. that people "everywhere in the world" should enjoy. Freedom of speech, freedom of worship, freedom from desire, and freedom from fear.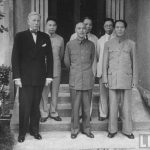 1950 – The United Kingdom recognizes the People's Republic of China. Whereas the Republic of China (Taiwan), in response, cuts diplomatic relations with the United Kingdom. The establishment of political, diplomatic, and economic relations between London and Beijing came at a critical juncture for the two countries. After Great Britain on the one hand was engaged in the Western bloc alongside the US in the Korean War, while the Communist-led People's Republic of China defended its allies North Korea, and the USSR.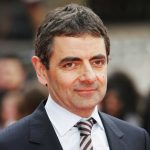 1955 – Born in Consett, Rowan Atkinson. Atkinson, is an English actor, comedian and writer. He is best known for his work on the sites of Blackadder, and Mr Bean. Atkinson was listed by The Observer as one of the 50 most beloved British comedy actors in 2007, and among the 50 best comedians ever, in a 2005 survey by his comedian colleagues. He has also had cinematic success with his performances in the film adaptations of Mr. Bean, Bean's Holiday, and the Johnny English movie series. He also appears as the title character in Maigret.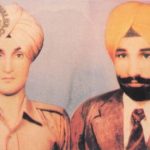 1989 – Satwant Singh and Kehar Singh are sentenced to death for conspiracy to assassinate Prime Minister Indira Gandhi. Both men were executed on the same day. Indian Prime Minister Indira Gandhi was killed at 9:29 AM on October 31, 1984 at her residence on Safdarjung Road, New Delhi. She was killed by her guards Satwant Singh and Beant Singh after developing Operation Blue Star. Operation Blue Star was an Indian military operation, ordered by Indira Gandhi against Sikh militant Jarnail Singh Bhindranale.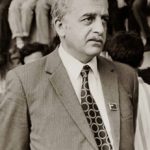 1992 – Georgian President Zviad Gamsakhurdia leaves the country as a result of a military coup. The coup was a violent representation of the chaos that swept the Caucasus in the early 1990s. National Guard factions loyal to President Zviad Gamsakhurdia fought against several unified paramilitary organizations in late 1991 under the leadership of warlords Tengiz Kitovani, Jaba Ioseliani, and Tengiz Sigua. 115 people would be killed during the fighting.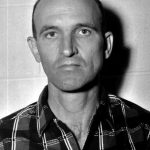 2005 – Edgar Ray Killen is indicted for the murders of 1964 American Civil Rights Movement activists Chaney, Goodman, and Schwerner. Forty-one years after the murders occurred, the killer, Edgar Ray Killen, was charged by the State of Mississippi with participating. in crime. In 2005 he was convicted of three counts of murder and serving a 60-year sentence. On June 20, 2016, federal and state authorities formally closed the case and distributed the possibility of further prosecution. Killen died in prison in January 2018.