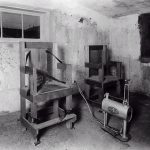 1924 – The first execution in a U.S. state takes place in Nevada. The first person executed was a Cino-American named Gee John, who was accused of killing an elderly person. He was executed by strangulation in a gas chamber. Since then, hundreds of death sentences have been executed in many US states. The US, after China, is one of the countries where this sentence is applied.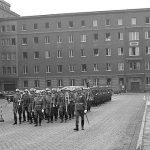 1950 – During the Cold War, the East German Secret Police called Stasi is created. Stasi is considered one of the most famous and repressive intelligence services that ever existed. Its headquarters were in Berlin. For decades, until the fall of the Berlin Wall, the Stasi surveyed, arrested, and convicted thousands of East German nationals.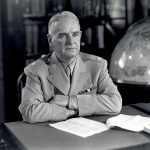 1959 – William Donovan dies at age 76 in Washington. Donovan, a US military, lawyer, intelligence officer, and diplomat, known for serving as the head of the CIA's OSS Strategic Services Office during World War II. He is praised as the founding father of the CIA, and a statue of him stands in the lobby of the headquarters building in Langley, Virginia.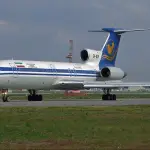 1963 – Iraqi Prime Minister Brigadier General Abd al-Karim Qasim's regime ousted by the Baath Party. This would be one of the bloodiest coups not only in Iraq but throughout the Middle East. Al-Karim was killed by military forces the following day. The Baath Party would bring to power Saddam Hussein, who would rule the country dictatorially until 2003.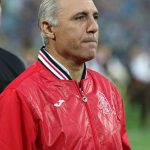 1966 – Born in Plovdiv, Hristo Stoichkov. Stoichov is a former Bulgarian footballer who currently works as a sports commentator. He is regarded as one of the best players of his generation and is widely regarded as the greatest Bulgarian footballer of all time. In 2004, Hristo Stoichkov was named by Pele on the FIFA 100 list of the world's top players.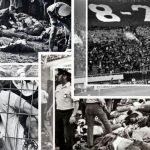 1981 – 22 soccer fans were crushed to death at Karaiskakis Stadium in Neo Faliro, Greece, after a soccer match between Olympiacos F.C. and AEK Athens F.C. About 100 others were seriously injured. As a result of this clash, both Greek clubs were heavily fined by UEFA. This tragedy was the biggest football in Greek history, and one of the worst in the history of sports.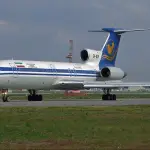 1993 – A Tupolev Tu-154, and a Sukhoi Su-24 crash into the air near Qods, Iran, killing all passengers, the 133 people aboard the two aircraft. The crash happened because the pilots had not respected air traffic rules. They were flying in inclement weather without the danger signals. This tragedy would be one of the worst in the history of this country.