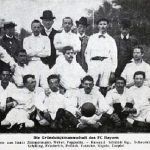 1900 – Bayern Munich Football Club established. Bayern Munich is a German sports club based in Munich, Bavaria. He is known for his professional football team, which plays in the Bundesliga, the highest level of the German football league system and is the most successful club in German football history, having won a record 29 national titles and 19 national cups.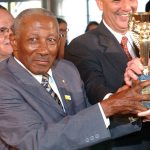 1929 – Born in Sao Paulo, Sonja Santos. Santos was a Brazilian footballer who started for Brazil's national team in four World Cups, winning two in 1958 and 1962. Santos is considered to be one of the greatest defenders of all time. While primarily known for his defensive abilities, he often dealt with offensive tackles and displayed some impressive technical and offensive abilities.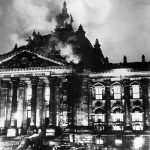 1933 – The German parliament building in Berlin, the Reichstag, is set on fire. Marinus van der Lubbe, a young Dutch communist claims responsibility. The Nazis used fire to bolster their power and eliminate the Communists as political rivals. After the fire, the Reichstag Fire Decree was adopted. The Nazi Party considered this event important in the creation of Hitlerian Germany.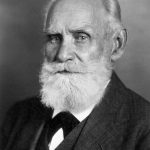 1936 – Ivan Pavlov dies at the age of 86. Pavlov was a Russian physiologist known primarily for his work on classical conditioning. Pavlov won the Nobel Prize in Physiology or Medicine in 1904, becoming the first Russian Nobel laureate. A study in the Review of General Psychology, published in 2002, listed Pavlov as the 24th most cited psychologist of the 20th century.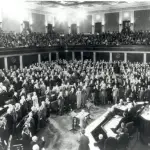 1951 – The twenty-second amendment to the United States Constitution, limiting Presidents to two terms, is ratified. Amendment XXII to the United States Constitution places a limit on the number of times an individual has the right to be elected President of the United States, and also sets additional conditions of eligibility for presidents who succeed in the free terms of their predecessors.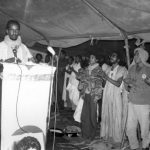 1976 – Former Spanish Territory of  Western Sahara, under the auspices of the Polisario Front, declares independence as the Sahrawi Arab Democratic Republic. The Sahrawi Arab Democratic Republic is a partially recognized de facto sovereign state that claims the non-governing territory of Western Sahara but controls only one-fifth of its territory. Until 1976, this area was a Spanish colony.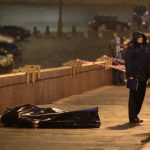 2015 – In Russia, the murder of Boris Nemtsov takes place. Nemtsov, The assassination of Boris Nemtsov, a Russian politician and opponent of Vladimir Putin's government, occurred in central Moscow on the Bolshoy Moskvoretsky Bridge at 23:31 local time. He died hours after calling for the public to support a march against Russia's war in Ukraine. The official Kremlin was heavily criticized for his assassination.