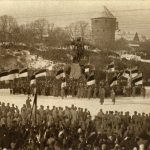 1918 – Estonia declares independence from Russia. The statement was drafted by the Rescue Committee elected by the elders of the Estonian Provincial Assembly. Originally intended to be proclaimed on 21 February 1918, the proclamation was delayed until the evening of 23 February, when the manifesto was suppressed and read aloud publicly in Pärnu. The next day, February 24, the manifesto was printed and distributed in the capital Tallinn.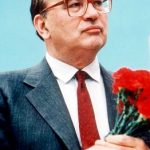 1934 – Born in Milan, Bettino Craxi. Craxi, was an Italian politician, leader of the Socialist Party from 1976 to 1993 and Prime Minister of Italy from 1983 to 1987. He was the first member of the Italian Socialist Party to become Prime Minister and the third from a Socialist party to hold office. Crax headed the third longest-running government in Italy, and he is considered one of the most powerful and prominent politicians in the First Republic.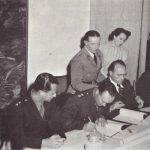 1949 – Ceasefire agreements are signed to officially end the hostilities of the 1948 Arab-Israeli war. to end the conflict, and establish truce lines between these forces, also known as the Green Line.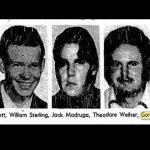 1978 – A group of 5 people from Yuba City, CA get lost in the Plumas National Forest of the Sierra Nevada. Their four bodies were found in June of that year, but one was missing. They would later be known as the "Yuba Five". The sudden disappearance of these people continues to be one of the great mysteries of the United States of America. Even today, after 42 years, a complete answer is still missing.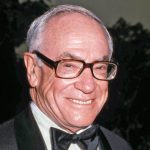 1990 – Died at Far Hills, age 70, Malcolm Forbes. Forbes was an American entrepreneur best known as the publisher of Forbes magazine, founded by his father B. C. Forbes. He was known as an ardent promoter of capitalism and free trade, and for extravagant lifestyles, holiday spending, travel and his collection of Faberge homes, yachts, aircraft, art, motorcycles and eggs.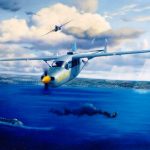 1996 – The two civilian planes operated by the Miami Brothers to Rescue-based group are shot down in international waters by the Cuban Air Force. Brothers to Rescue is a Miami-based right-wing nonprofit organization headed by Jose Basulto. Formed by Cuban exiles, the group is known for its opposition to the Cuban government and its former leader Fidel Castro.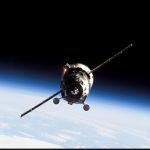 2007 – Japan launches its fourth spy satellite, increasing its ability to monitor potential threats such as North Korea. The Communist state has been steadily threatening its nuclear program, its South Korean and Japanese neighbors over the years. The Korean peninsula is one of the most spy-monitored regions in the world.