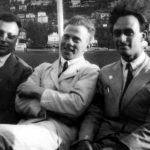 1927 – German theoretical physicist Werner Heisenberg writes a letter to physicist Wolfgang Pauli, in which he describes his principle of uncertainty for the first time. Heisenberg's uncertainty principle states that the more precise the position of some particles, the less precisely its momentum can be predicted from the initial conditions, and vice versa. He is known as the creator of quantum mathematics.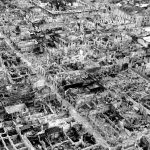 1945 – During World War II, the Philippine capital, Manila, is liberated by combined Filipino and American forces. Manila was the second most destroyed city in the world after Warsaw during World War II. Almost all structures in the city, especially Intramuros, were leveled. During the liberation of the capital, about 100,000 people would die.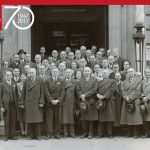 1947 – The International Organization for Standardization is established. The International Organization for Standardization is an international standard-setting body composed of representatives of various national standards organizations. The organization is headquartered in Geneva, Switzerland and operates in 165 countries worldwide. The ISO was the first to be granted general advisory status with the UN Economic and Social Council.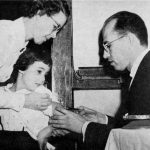 1954 – The first mass vaccination of children against polio officially begins in Pittsburgh. Poliomyelitis, or infantile paralysis, is an infectious disease caused by the poliovirus. In about 0.5 percent of cases, there are muscle weaknesses that result from being unable to move.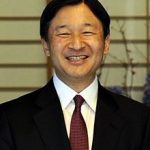 1960 – Born in Tokyo, Naruhito. Naruhito is the Emperor of Japan. He acceded to the Throne of Chrysanthemum on May 1, 2019, beginning the Reiwa era, after the abdication of his father, Emperor Akihito. He is the 126th monarch in the traditional order of succession of Japan. Japan is one of the world's oldest empires, ruled by this system 3,000 years ago.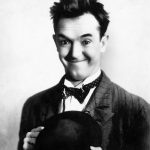 1965 – dies at Santa Monica, age 74, Stan Laurel. Laurel, was an English actor, writer and film director who was part of the Laurel and Hardy comedy duo. He appeared with his partner in comedy Oliver Hardy in 110 short films, feature films, and cameo roles. Laurel and Hardy were ranked among the best double acts in a 2005 UK comedy poll of comedians.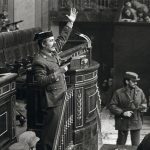 1981 – In Spain, soldier Antonio Tejero provokes a coup by seizing the Congress of Deputies in Madrid. The officers held parliamentarians and ministers hostage for 18 hours, during which time King Juan Carlos denounced the coup in a televised address, calling for the rule of law and democratic government to continue. Hostage takers surrendered the next morning, killing no one.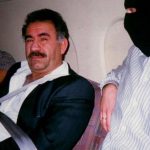 1999 – Kurdish rebel leader Abdullah Ocalan is accused of treason against his homeland in Ankara, Turkey. Ocalan was arrested in 1999 by the Turkish National Intelligence Agency (MIT) with the support of the CIA in Nairobi and sent to Turkey, where he was sentenced to death under Article 125 of the Turkish Criminal Code, which pertains to the formation of armed organizations. But the death sentence returned him to life in prison.