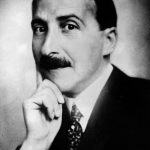 1942 – Stefan Zweig dies at age 60 in Petropolis. Zweig was an Austrian novelist, playwright, journalist, and biographer. At the height of his literary career, in the 1920s and 1930s, he was one of the most renowned writers in the world. Zweig was found dead of a barbiturate overdose at his home in Brazil, holding them in his hands. He emigrated to the country after the rise of the anti-Semitic climate in Europe.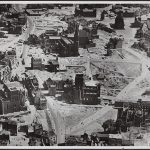 1944 – During World War II, US aircraft mistakenly bomb the Dutch cities of Nijmegen, Arnhem, Enschede and Deventer, resulting in 800 deaths in Nijmegen alone. The Bombing of Nijmegen (February 22, 1944) was an unplanned airstrike by the United States Army Air Force on the city of Nijmegen in the Netherlands, then occupied by Nazi Germany.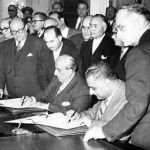 1958 – Egypt and Syria unite to form the United Arab Republic. It was a sovereign state in the Middle East from 1958 to 1971. It was originally a political union between Egypt (including occupied Gaza Strip) and Syria from 1958 until Syria broke away from the union after the Syrian coup in 1961. Egypt continued officially recognized as the United Arab Republic until 1971.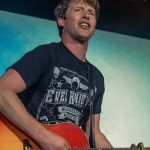 1974 – Born in Tidworth, James Blunt. Blunt, is a songwriter, record producer, and former British Army officer. Blunt became famous in 2004 with the release of his debut album Back to Bedlam, achieving worldwide fame with "You're Beautiful" and "Goodbye My Lover". The album has sold millions of copies worldwide, topping the UK album list and reaching number two in the US.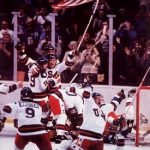 1980 – At Lake Placid, New York, the United States hockey team defeats the Soviet Union 4–3. Named otherwise and like the Miracle on Ice, this victory became one of the most iconic moments of the Games and in American sports. Equally popular was Al Michaels' last-minute televised game call to ABC, in which he stated: "Do you believe in a miracle? Yes, I do. "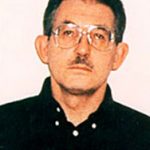 1994 – Aldrich Ames and his wife are indicted by the United States Department of Justice for espionage in favor of the Soviet Union. Ames is a former CIA officer turned KGB double agent who was convicted of espionage in 1994. He is serving a life sentence, without parole, at the Federal Correctional Institution in Terre Haute, Indiana, United States.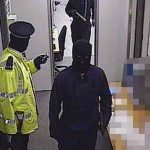 2006 – At least six men stage the largest robbery in Britain, stealing £ 53m (about $ 92.5m or € 78m) from a Securitas warehouse in Tonbridge, Kent. Securitas warehouse robbery was the world's largest robbery, designed by mixed martial arts fighter Lee Murray. The Securitas warehouse robbery occurred during the term of its CEO Thomas Berglund.