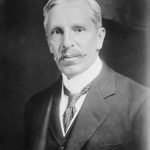 1913 – Pedro Lascurain becomes President of Mexico for 45 minutes. This is the shortest record to date of a person as president of a country. Lascurain would be ousted just that night by a coup. He had previously served as Mexico's foreign secretary for two terms and was the principal of a small law school in Mexico City for sixteen years.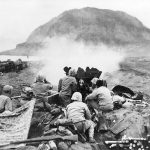 1945 – During World War II, the battle of Iwo Jima begins. About 30,000 US Marines land on the island of Iwo Jima, which until then was controlled by the Japanese. US forces lost nearly 30,000 troops in the battle, while Japanese troops lost 20,000. But in the end, after fierce battles, the Japanese military forces were forced to surrender.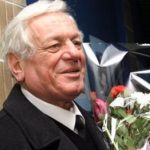 1948 – Vasillaq Vangjeli was born, an Albanian actor, mainly comic. For more than 45 years on stage, Vangjeli has played over 100 roles in theater, cinematography and pop. With fine intuition and admirable spontaneity, Vangjeli has won over hundreds of thousands of spectators, thus becoming one of the most beloved artists, for them, especially in the field of humor and the stage. He was among the most important artists of Tirana Estrada, playing in almost all premieres. He is an actor with wide range, vocal, absolute ear, humorist, reciter. Tragic-comic actor with great artistic qualities, intuition and deep insight into types and characters, these are some of the qualities of Vasillaq, who with the skill of finesse knows how to serve what he does. Humor is not given by school. He came to the assistance like the whole body of Estrada of Tirana. He has turned his house into a bar, where he entertains others, but also entertains himself. Friends, colleagues and colleagues visit him constantly. He passed away after suffering from diabetes.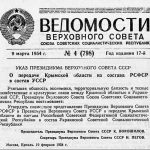 1954 – The Political Bureau of the Soviet Union orders the transfer of the Crimean peninsula from the Russian SFSR to the Ukrainian SSR. But that decree would be repealed 60 years later in 2014 when Russian paramilitary forces, backed by pro-Russian separatists in eastern Ukraine, signed a second treaty restoring Russia to the peninsula. This treaty is not recognized by international politics.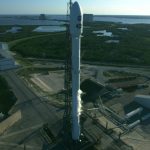 1960 – China successfully launches T-7, its first buzzer missile. Twenty-four T-7 missiles were launched, between 1960 and 1965, and it was withdrawn after a final launch in 1969. The T-7 was designed to carry a load of 25 kg at a height of 60 km. It had a length of 8 m, a launch weight of 1,200 kg, and a diameter of 45 cm. The designer was Wang Xiji from Shanghai Institute of Mechanical and Electrical Engineering.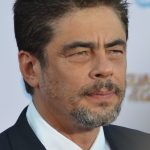 1967 – Born in San German, Benicio del Toro. Del Toro is a Puerto Rican actor and producer of Spanish origin. He has won critical acclaim and numerous accolades and awards, including an Academy Award, BAFTA Award, Golden Globe Award, and Guild Award, for his role as the loud but morally righteous police officer Javier Rodriguez in the movie Traffic.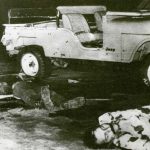 1978 – Egyptian forces attack Larnaca International Airport in an attempt to intervene in an abduction, without authorization by the authorities of the Republic of Cyprus. Cypriot National Guard forces and police kill 15 Egyptian special commandos and destroy Egyptian C-130 transport aircraft in open combat. This would be one of the worst incidents between the two countries.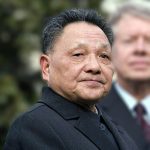 1997 – Died in Beijing, at the age of 92, Deng Xiaoping. Xiaoping was a Chinese politician who was the main leader of the People's Republic of China from 1978 until his retirement in 1992. After the death of President Mao Zedong in 1976, Deng gradually rose to power and led China through a series of reforms.  The extensive market economy, which earned him the reputation of being the "Architect of Modern China".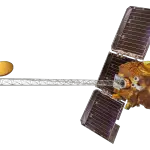 2002 – NASA's Mars Odyssey space probe begins to map the surface of Mars using its thermal emission imaging system. 2001 Odyssey Mars is a robotic spacecraft that orbits the planet Mars. Its mission is to use spectrometers and  thermal imaging to detect evidence of water and ice, as well as study the geology of the planet and the radiation environment.