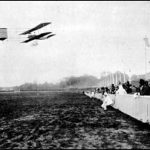 1911 – The first official flight with a postal aircraft takes place from Allahabad, in the United Provinces, British India, when Henri Pequet, a 23-year-old pilot, sends 6,500 letters to Naini, about 10 kilometers from Allahabad. He flew a Humber-Sommer with about fifty horsepower and made the journey in thirteen minutes. The letters were marked "First Airmail, US Exhibition Allahabad 1911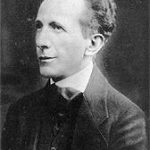 1931 – dies of an assassination attempt, at age 51, Milan Sufflay. Sufflay was a Croatian historian and politician. He was one of the founders of Albanology and the author of the first novel of Croatian scientific studies. As a Croatian nationalist, he was persecuted in the Kingdom of Yugoslavia, and his assassination subsequently triggered an internationally publicized affair. He was killed by Serb agents in the Croatian capital, Zagreb.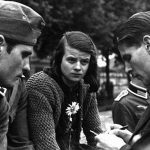 1943 – During World War II, Zazi's arrest members of the White Rose movement. White Rose, was a non-violent, intellectual resistance group in the Third Reich led by a group of students, including Hans and Sophie Scholl. They, as well as other members, faced performance trials by the Nazi People's Court (Volksgerichtshof), and many were sentenced to death or imprisonment.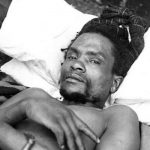 1957 – Kenyan rebel leader Dedan Kimathi is executed by the British colonial government. His capture in 1956 and execution the following year led to the fall of the uprising against the British colonial government. Before his execution, he wrote that he was "… so busy and so happy preparing for heaven tomorrow." He is considered one of Kenya's heroes.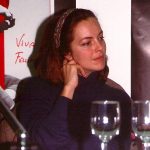 1960 – Born in Milan, Greta Scacchi. Scacchi is an Australian Italian actress best known for her roles in the films White Mischief, Presumed Innocent, The Player, Emma, ​​and Looking for Alibrandi. In 2006, Scacchi received a second Emmy nomination for her role in the television movie Broken Trail and won her first Guild Award Actors Screen nomination.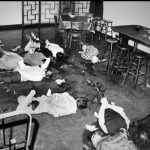 1983 – 13 people die and several more seriously injured in the Wah Mee massacre in Seattle. It is said to be the most mass murder-motivated robbery in US history. In this serious crime, several Chinese mobsters of the Chinese criminal organization Triada were involved. All the victims were regular customers of a restaurant and casinos who were eliminated in an attempt to rob him.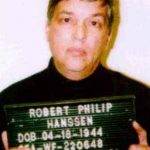 2001 – FBI agent Robert Hanssen is arrested for espionage in favor of the Soviet Union, and later Russia. He was eventually sentenced to life in prison. His espionage was described by the Justice Department as "perhaps the worst intelligence disaster in US history". He is currently serving a sentence in a high-security prison in Florence, Colorado.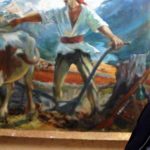 2006 – Kel Kodheli, a painter from Lezha, who continues his studies in Rome at the studio of Carlo Silviera, passed away. He returned from Rome in 1943 and worked for 10 years at the National Bank as a model. On April 17, 1945 he opened the first exhibition, entitled "Mother of the Martyr" based on his painting "the woman whose husband died". For 20 years he worked as an educator at the Lice (Gymnasium) to retire as a primary school teacher, albeit with the Rome Academy of Fine Arts. His most famous paintings are: "Dance of the Swords", "Shote Galica", "Bajram Curri", "Dropullitja", "Skënderbeu". "Lahutari", "Portrait of Shkodra". Recently, Kel Kodheli was also involved in modern painting, even nudity, which brought confusion in the public, for his age.