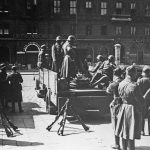 1934 – The Austrian Civil War ends with the defeat of the Social Democratic faction. The Austrian Civil War, also known as the February Uprising, is a term sometimes used for several days of fighting between fascist and socialist forces between February 12 and 16, 1934, in Austria. During this short conflict, nearly 1000 people would lose their lives. Its subsequent Nazi leader would be Engelbart Dollfuss.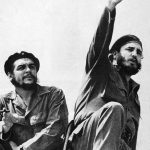 1959 – Fidel Castro becomes Prime Minister of Cuba after dictator Fulgencio Batista is overthrown on January 1. Castro would rule Cuba with an iron fist until his death in 2016. The communist regime would turn the island of Cuba into a poor country, where thousands of people would flee every week to the border to the United States. of America. But today some liberal reforms have been undertaken in this country.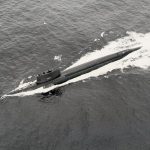 1960 – The US Navy submarine USS Triton begins Operation Sandblast, setting sail from New London, Connecticut, to begin the first submerged circumnavigation of the globe. The journey of this submarine lasted 2 months, and it described 50 thousand km of coastline. The route began and ended at the Rocks of St. Peter and Paul in the middle of the Atlantic Ocean near the Equator.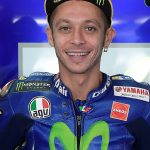 1979 – Born in Urbino, Valentino Rossi. Rossi, is an Italian professional motorcycle racer and MotoGP world champion. Rossi is widely regarded as one of the most successful motorcycle racers of all time, with nine World Grand Prix Championships to his name, seven of which are in the premier class. Rossi is also the only motorcycle driver to have competed in 400 or more Grands Prix.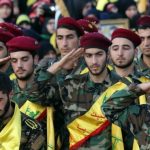 1985 – The Hezbollah organization is founded in Beirut, Lebanon. Hezbollah is a Shiite Islamic political party and terrorist group. Hezbollah's paramilitary arm is the Jihad Council, and its political arm is the Loyalty to the Resistance Bloc party in the Lebanese parliament. The group, along with its military wing, is considered a terrorist organization by the United States, Israel, Canada, and the Arab League.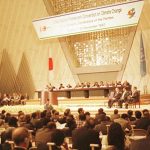 2005 – The Kyoto Protocol enters into force, after its ratification by Russia. The Kyoto Protocol is an international treaty establishing the 1992 United Nations Framework Convention on Climate Change (UNFCCC) that commits state parties to reduce greenhouse gas emissions based on the scientific consensus of causing global warming. 192 countries have signed it.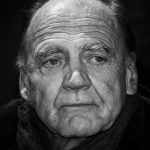 2019 – Bruno Ganz dies at the age of 77. Ganz was a Swiss actor whose career in German television and film productions spanned nearly 60 years. He was known for his collaborations with directors Werner Herzog, Eric Rohmer, Francis Ford Coppola, gaining wide recognition for his roles in The American Friend, Nosferatu the Vampyre, and the role of Hitler in the film Doënfall.