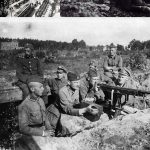 1919 – The Soviet-Polish War begins. This conflict began because of the Soviet Red Cross's crossing of the Polish border with the aim of spreading the Bolshevik revolution. The clashes were frequent and bloody for both fighting sides. But this war would eventually be won by the Polish troops who forced the Soviet troops to withdraw within their territorial boundaries.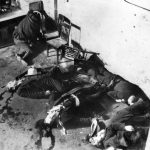 1924 – The Valentine Massacre takes place, where 7 people, rivals of the Al Capone gang, are killed in Chicago. The men gathered in a Lincoln Park garage on Valentine's Day morning. They were lined up and shot by four unknown assailants, who were dressed as police officers. The incident resulted from the fight to control crime in the city headed by George Moran, and their rivals led by Al Capone.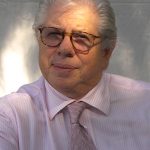 1944 – Born in Washington, Carl Bernstein. Bernstein is an American investigative journalist and author. While a new reporter for The Washington Post in 1972, Bernstein joined Bob Woodward. The two made much of the original news about the Watergate scandal. These scandals led to numerous government investigations and the eventual resignation of President Richard Nixon.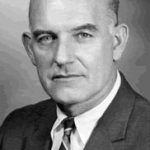 1979 – In Kabul, Setami Milli militants kidnap US ambassador to Afghanistan, Adolph Dubs, who was later killed in a gunfight between his captors and police. In 1978, Dubs was appointed United States Ambassador to Afghanistan after the Saur Revolution, a coup that brought the Afghan faction lined up on the Soviet Union to power.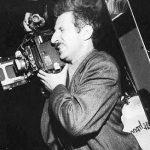 1984 – Dies in Stamford, Connecticut, USA. John Mili, a well-known photographer. In addition to photography, he also started writing. Three of his novels entitled "Away", "Dream" and "Mother", were published in the magazine "Albanian Student" by Odise Paskali in Turin in 1929. In 1937 he became professor. Meanwhile, Mili, together with his studies and experiments in the field of technique, continued to photograph, becoming more and more distinguished in the field of art. His ultra-short exposure photographs constitute one of the most interesting phenomena of the connection of science with art. For 15 years Mili has worked as a photojournalist for the well-known American magazine "Life". In 1949 he created a series of photographs with Picasso in Valori, France. Among them was the most famous one, entitled "Picasso drawing with light", which is found in many albums of the cream of world photography, and participated in the largest collective exhibition of photographers of the last century called "Family of man", opened in New York in 1955. Here Mili was represented with the photo "Nude going down the stairs". In 1970, his album-monograph "Picasso's third dimension" was published in New York. Ten years later, in 1980, the New York Graphic Society published "John Mili – Photographs & Recollections". , shooting with his own script six document taries. He remained throughout his life an American of Albanian origin, without changing much, from his name, which he always wrote "John", saying himself that he and it is read like this only in Albania ", the nationality and especially the use of the Albanian language which he spoke and wrote correctly and beautifully.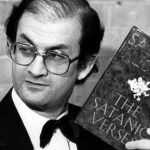 1989 – Iranian leader Ruhollah Khomeini issues a fatwa encouraging Muslims to kill Salman Rushdie, author of Satanic Verses. Satanic Verses is Salman Rushdie's fourth novel, first published in 1988 and inspired in part by Muhammad's life. Rushdie used magical realism and relied on contemporary events and people to create his characters.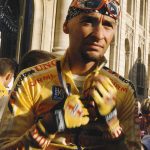 2004 – Marco Pantani dies at Rimini at the age of 34. Pantani was an Italian street racing cyclist, widely regarded as one of the best cyclists of all time in professional road bike racing. He won both the Tour de France and the Giro d'Italia in 1998, being the sixth Italian after Ottavio Bottecchia, Gino Bartali, Fausto Coppi, Felice Gimondi and Gastone Nencini to win the Tour de France.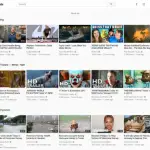 2005 – YouTube is launched by a group of college students, eventually becoming the world's largest video sharing website and a leading source for viral videos. It is an American video-sharing platform based in San Bruno. Three former PayPal employees, Chad Hurley, Steve Chen, and Jawed Karim created the platform. YouTube now operates as one of Google's affiliates.