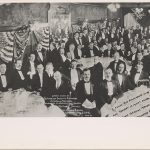 1914 – The American Society of Composers, Authors, and Publishers is established in New York to protect copyrighted musical compositions of its members. She is a US non-profit performance rights organization that protects the musical copyright of its members by monitoring public performances of their music, whether through a live broadcast or performance.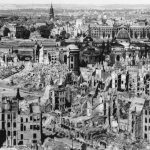 1945 – During World War II, Royal Air Force bombers are sent to Dresden, Germany to attack the city with a massive air bombardment. The British Royal Air Force and 527 United States Army Air Forces dropped more than 4,000 tons of high explosives and incendiary devices on the city. Over 25,000 people lost their lives.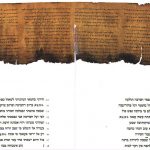 1955 – Israel takes over, four of the seven Dead Sea Scrolls. The Dead Sea Scrolls (also the Qumran Cave Scrolls) are ancient Jewish religious manuscripts found in the Qumran Caves in the Judean Desert, near Ein Feshkha on the northern shore of the Dead Sea. Archaeologists have identified these documents from the last three centuries BC and the first century AD.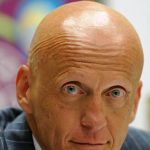 1960 – Born in Bologna, Pierluigi Collina. Collina is a former Italian football referee. He was named FIFA's "Best Judge of the Year" six times in a row and is widely regarded as the greatest football referee of all time. Collina is still involved in football, as an adviser to the Italian Football Arbitration Association.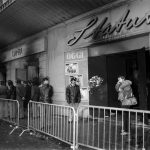 1983 – A fire at a movie theater in Turin, Italy, kills 75 people. According to the owner of the movie Raimondo Capella, the flames spread from an old curtain. He was sentenced to 10 years in prison, as well as compensation to the families of the victims. This was the worst disaster that had occurred after World War II in Turin. The youngest victim was 7 years old, the oldest was 55 years old.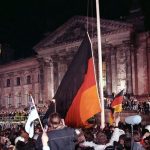 1990 – Agreement is reached on a two-stage plan for the reunification of Germany. Under the Treaty of Two Plus Four, the Federal Republic and the Democratic Republic committed itself to unify the principle that their common borders before 1990. They constituted all the territory that could be claimed by a German government, and so there was no land further beyond those borders that were part of Germany as a whole.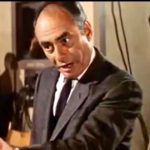 1996 – Died at age 76, Martin Balsam. Balsam, was an American actor. He is best known for a number of popular film roles, including detective Milton Arbogast in Alfred Hitchcock's Psycho, Arnold Burns in A Thousand Clowns for which he won the Academic Award for Best Supporting Actor, and Mr. Green in The Taking of Pelham One Two Three.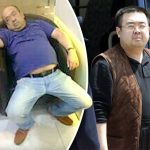 2017 – Kim Jong-Nam, brother of North Korean dictator Kim Jong-Un, killed at Kuala Lumpur International Airport. He was poisoned by three women disguised as the nerve agent XV. It is widely believed that Kim Jong-Nam was killed by order of Kim Jong-un. His elimination is thought to have been due to his overly liberal tendencies, and to the many disagreements, he had recently had with his brother.