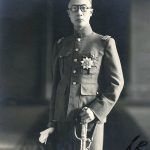 1912 – China's last emperor, Xuan tong, abdicates. In 1932, after the Japanese conquest of Manchuria, Manchukuo's puppet state was created by Japan, and he was elected to become the "Emperor" of the new state using the Puyi era. In 1934, he was proclaimed Emperor Kangde (or Emperor Kang-te) of Manchukuo and ruled until the end of the Second Sino-Japanese War in 1945.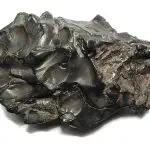 1947 – The largest iron meteor by that time, during a collision, forms an impact crater in the Soviet Union's Sikhote-Alin. At about 10:30 am, eyewitnesses in the Sikhote-Alin Mountains of Primorye observed a large brighter than the sun rising from the north and descending at an angle of about 41 degrees. During this collision a considerable noise was generated, accompanied by a crater.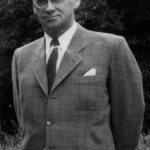 1975 – Carl Lutz dies at the age of 79 in Bern. Lutz was a Swiss diplomat. He served as Swiss Vice-Consul in Budapest, Hungary from 1942 until the end of World War II. Lutz dealt with the rescue of 62,000 Jews in the largest Jewish World War II rescue operation. He was given the title of Righteous Among the Nations by Yad Vashem.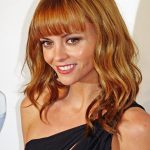 1980 – Born in Santa Monica, Christina Ricci. Ricci is an American actress and producer. She is known for interpreting unconventional characters with a dark edge. Some of her films are Sleepy Hollow, Pumpkin, Black Snake, Anything Else, Prozac Nation, etc. Ricci has won several awards such as Golden Globe, Primetime Emmy, Screen Actors Guild, Independent Spirit Award.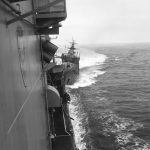 1988 – During the Cold War, a Black Sea collision incident occurs. The USS Yorktown rocket launcher is deliberately shot by the Soviet Bezzavetnyy frigate in the USSR territorial waters, while Yorktoqn claims-free passage. At that time, the Soviet Union recognized the right of free passage for warships in its territorial waters only in designated sea lanes.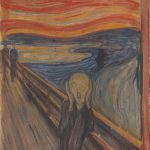 1994 – Four robbers enter the National Gallery of Art in Norway and steal Edvard Munch's iconic painting The Scream. The painting had been moved down to a second gallery as part of the Olympic celebrations. After the gallery refused to pay a $ 1 million ransom, Norwegian police set up a covert operation with the help of the British police and the Getty Museum. The painting was found unharmed on May 7, 1994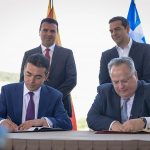 2019 – The country known as the Republic of Macedonia renamed itself the Republic of Northern Macedonia in accordance with the Prespa Agreement, resolving a longstanding name dispute with Greece. The Prespa Agreement cannot be annulled by any other treaty or treaty, nor revoked, and its provisions are legally binding on both parties in terms of international law.