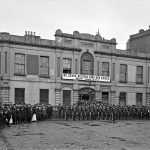 1916 – Six days after fighting, Irish rebel leaders surrender to British forces in Dublin, ending the Easter uprising. The uprising was started by the Irish republicans to end British rule in Ireland and establish an independent Irish Republic as the United Kingdom fought World War I. In this revolt, 500 people lost their lives.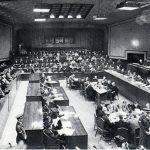 1946 – The International Military Tribune for the Far East convenes and condemns former Japanese Prime Minister Hideki Tojo and 28 former Japanese war crimes leaders. Eleven countries (Australia, Canada, China, France, India, the Netherlands, New Zealand, the Philippines, the Soviet Union, the United Kingdom, and the United States) provided judges and prosecutors for the court. The defense consisted of Japanese and American lawyers.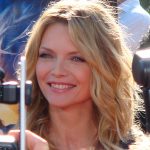 1958 – Michelle Pfeiffer is born in Santa Ana. Pfeiffer is an American actress and producer. She has received many awards, including a Golden Globe Award, and three Academy Award nominations. She is known to the public as an icon of cinematic beauty. Some of her films are, Scarface, Batman Returns, Love Field, Murder On the Orient Express, White Oleander.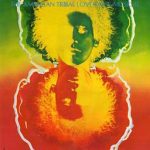 1968 – The controversial musical Hair (Hair), a product of the anti-culture and sexual revolution of the 1960s, opens at the Biltmore Theater in Broadway, with some of his songs becoming anthems of the Anti-Vietnam War movement. This show was written by Gerome Ragni, directed by James Rado, and with music by Galt MacDermot. She won a Tony Award for her musicality.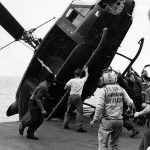 1975 – During the Vietnam War, Operation Frequent Wind takes place. The United States is beginning to evacuate American citizens from Saigon ahead of an expected takeover of North Vietnam. The involvement of the United States in this war is coming to an end. More than 8,000 people were evacuated by helicopters from various parts of Saigon before Vietnam's military troops entered the city.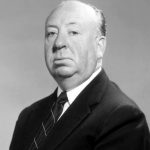 1980 – Alfred Hitchcock, 80, dies. Hitchcock is an English film director and producer. He is one of the most influential filmmakers and studied extensively in the history of cinema. Known as the "Master of Suspension", he directed over 50 feature films. In a career that spanned six decades, he became famous, from movies and thanks to his numerous interviews.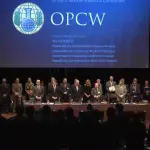 1997 – The 1993 Chemical Weapons Convention enters into force, excluding the production, storage, and use of chemical weapons by its signatories. But very limited production for research, medical, pharmaceutical or protective purposes is still allowed. The main obligation of member states under the convention is to make this ban, as well as the destruction of all current chemical weapons.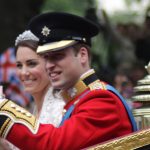 2011 – The wedding of Prince William and Catherine Middleton takes place at Westminster Abbey in London. The occasion was a public celebration in the UK and featured many ceremonial aspects, including the use of state carriages and roles for infantry guards and domestic cavalry. The ceremony was watched live by tens of millions more worldwide.