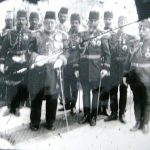 1909 – Sultan Abdul Hamid II of the Ottoman Empire abdicates and is succeeded by his brother, Mehmed V. Mehmed the Fifth, who reigns as the 35th and penultimate Ottoman Sultan. He was the son of Sultan Abdulmejid I and was succeeded by his brother Mehmed VI. During his 10-year reign, the Ottoman Empire would experience a significant contraction of its territories in the Balkans and the Middle East.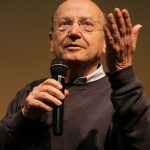 1935 – Born in Athens, Theo Angelopoulos. Angelopoulos, was a Greek director, screenwriter, and film producer. A well-known and highly acclaimed film director who dominated the Greek film and art industry from 1975 onwards, Angelopoulos was one of the most influential and widely respected filmmakers in the world. One of his most popular films is Eternity and a Day.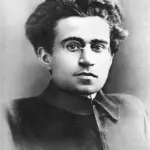 1937 – Antonio Gramsci dies at the age of 46. Gramsci, was an Italian Marxist philosopher and politician. He wrote on political theory, sociology, and linguistics. He tried to break away from the economic determinism of traditional Marxist thought and is thus considered a major neo-Marxist. Gramsci was the founder of the KPI and was therefore imprisoned by the Mussolini regime.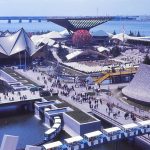 1967 – Exhibition 67 is officially inaugurated in Montreal, Quebec, Canada with a grand opening ceremony broadcast worldwide. It opens to the public the next day. The fair is considered to be the most successful of the twentieth century, with the largest number of participants so far (62 countries). He also set a one-day participation record for a world fair, with 600,000 visitors on the third day.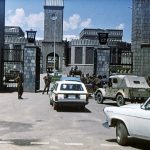 1978 – A Saur revolution begins in Afghanistan, ending the next morning with the assassination of Afghan President Mohamed Daoud Khan and the establishment of the Democratic Republic of Afghanistan. The revolution resulted in the formation of a government with Nur Muhammad Taraki as President and was the forerunner of the 1979 intervention by the Soviets and the 1979-1989 Soviet-Afghan War against the Mujahideen.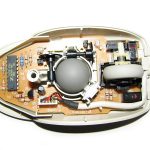 1981 – Xerox PARC introduces the computer mouse. A computer mouse is a hand-held indicator device that detects two-dimensional motion in relation to a surface. This movement translates, into the coordination of an indicator on a screen, which allows a smooth control of the graphical user interface of a computer. Its components are two buttons (left and right) and a drive wheel (which also works as a button).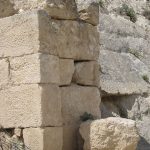 2007 – Israeli archaeologists discover the tomb of Herod the Great, south of Jerusalem. The tomb contained a broken sarcophagus, but there was nobody in it. Herod I was king of Judea (ancient Israel) during the reign of the Roman Empire in this region of the Middle East. He will be remembered for the massacre of innocents during the bond of Jesus Christ.