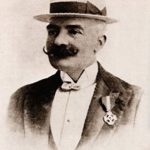 1911 – Emilion Salgari dies at the age of 48. Salgari was an Italian adventure writer and pioneer of science fiction. Today he is still among the 40 most translated Italian authors. Many of his most famous novels have been adapted as comics, animated series and feature films. He is considered the father of Italian adventurous fiction and Italian pop culture, and of Spaghetti Western.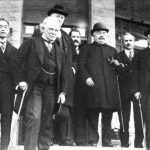 1920 – At the San Remo Conference, the major Allied Powers of World War I adopt a resolution to determine the division of mandates of the League of Nations Class A for the administration of the formerly ruled Ottoman lands of the Middle East. The conference was attended by four major Allied Powers of World War I, represented by David Lloyd George, Alexandre Millerand, Francesco Nitti, and Kenishiro Matsui.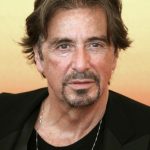 1940 – Al Pacino is born in New York. Al Pacino is an American actor and filmmaker. In a career spanning five decades, he has received numerous awards and nominations, including an Academy Award, two Tony Awards, and two Emmy Awards Primetime. Some of his most famous films are The Godfather, Scarface, Carlito Way, Donnie Brasco, The Devils Advocate, 88 Minutes, and more. He is also known as one of the icons of world cinema.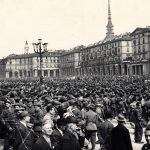 1945 – Nazi occupying forces surrender and leave northern Italy after a general partisan uprising by the Italian resistance movement. The puppet fascist regime disbands and Benito Mussolini is captured after trying to escape to Switzerland. This day has been designated as a public holiday to commemorate the liberation of Italy from Nazi occupation.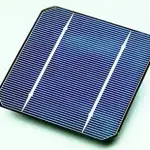 1954 – The first practical solar cell is publicly demonstrated by Bell Telephone Laboratories. A solar cell, or photovoltaic cell, is an electrical device that converts light energy directly into electricity from the photovoltaic effect, which is a physical and chemical phenomenon. The silicon solar cell can produce a maximum open-circuit voltage of about 0.5 to 0.6 volts.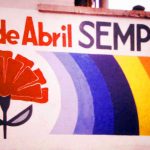 1974 – A left-wing military coup in Portugal overthrows the authoritarian-conservative Estado Novo regime and establishes a democratic government. Differently known as the Carnation Revolution, it began as a coup, but it was soon accompanied by an unpredictable campaign of civil resistance. He, led to the fall of Estado Novo, ended the Portuguese Colonial War, and began a process that would result in a democratic Portugal.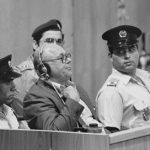 1988 – John Demjanjuk is sentenced to death in Israel for war crimes committed during World War II. Demjanjuk was a Ukrainian accused of war crimes and crimes against humanity committed while serving as a guard at Nazi extermination camps during World War II. But his death sentence was commuted to life imprisonment. He died after 24 years, in 2012.