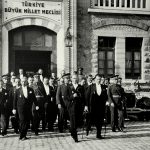 1920 – Turkey's Grand National Assembly is established in Ankara. The Assembly denounces the government of Sultan Mehmed VI and announces the preparation of an interim constitution. Parliament was instrumental in the efforts of Marshal Mustafa Kemal Ataturk, the 1st President of the Republic of Turkey, and his colleagues to establish a new state from the remnants of the Ottoman Empire.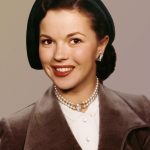 1928 – Born in Santa Monica, Shirley Temple. Temple, was an American actress, singer, dancer, businesswoman, and diplomat who was the number one drawing in the Hollywood box as a child actress from 1935 to 1938. She was later named US Ambassador. in Ghana and Czechoslovakia, and also served as Chief of the United States Protocol.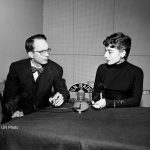 1951 – American journalist William N. Oatis is arrested for espionage by the Czechoslovak communist government. Oatis was working as the head of the AP Bureau in Prague when he was arrested. Tortured, he was subjected to continuous interrogation for 42 hours. Oatis signed a statement confessing to the espionage charge. He was released from prison only after the deaths of Stalin and Gottwald in 1953.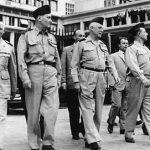 1961 – The Algerian Coup organized by French generals takes place. The Algerian coup was a failed coup aimed at forcing French President Charles de Gaulle not to leave French Algeria, along with the resident European community and pro-French Muslims. It was organized by Generals Maurice Challe, Edmond Johaud, Andre Zeller, and Raoul Sallan. A French soldier was accidentally killed in the coup.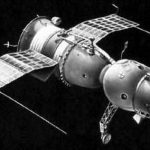 1967 – Soviet Soyuz 1 spacecraft launches into orbit in a guided space flight carrying astronaut Vladimir Komarov. The flight had collided with technical issues, and Komarov was killed when the landing module crashed to the ground due to a parachute failure. This was the first fatality during the flight in space flight history.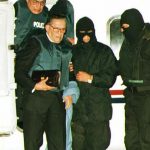 1993 – Eritreans vote overwhelmingly in favor of independence from Ethiopia in a referendum monitored by the United Nations. The popular referendum was attended by 1.2 million Eritrean citizens and the vote in favor of the independence of the small and poor East African country would go to 100 percent. Eritrea had previously waged a bloody three-decade war with Ethiopia, a conflict in which thousands of civilians had lost their lives.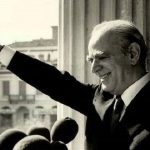 1998 – Konstantinos Karamanlis dies at the age of 91. Karamanlis was four times prime minister of Greece, and twice President of the Third Greek Republic. He was also an essential figure in Greek politics, whose political career spanned the second half of the 20th century. His nephew Costas Karamanlis later became the leader of the New Democracy party and Prime Minister of Greece from 2004 to 2009.