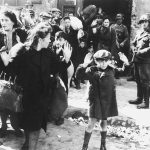 1943 – During World War II in Poland, the Ghetto Uprising of Warsaw begins, as German troops enter the ghetto to arrest the remaining Jews. This armed uprising lasted a month and would have cost the total destruction of all the facilities of Warsaw's largest ghetto. The losses in one would be hundreds of both sides fighting. Eventually the remaining Jews would surrender.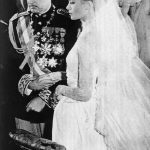 1956 – Actress Grace Kelly marries Prince Rainier of Monaco. The 16-minute civil ceremony took place in the throne room of the Monaco Palace, and a reception later in the day was attended by 5,000 Monegasque citizens. The wedding was estimated to have been watched by over 30 million viewers on live television and was described by biographer Robert Lacey as "the first modern event to generate overload in the media."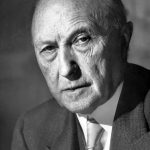 1967 – Konrad Adenauer dies at the age of 91. Adenauer was a German statesman who served as the first Chancellor of the Federal Republic of Germany (West Germany) from 1949 to 1963. He was co-founder and first leader of the Christian Democratic Union (CDU) (until 1966). , a Christian Democratic party that under his leadership became one of the most influential parties in the country.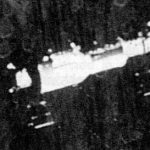 1971 – Salyut 1, the first space station, is officially launched. Salyut 1, was the first space station of any kind, launched in the low Earth orbit by the Soviet Union on April 19, 1971. The Salyut program followed this with five more successful launches from more than seven stations. The final module of the program, Zvezda (DOS-8) became the core of the Russian segment of the International Space Station and remains in orbit.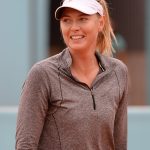 1987 – Maria Sharapova is born in Nyagan. Sharapova is a former Russian professional tennis player. Although she played under the Russian flag with the Women's Tennis Association (WTA), she has lived and been a permanent resident of the United States since 1994. Sharapova competed in the WTA tournament from 2001 to 2020 and was ranked in the world number 1 in singles from WTA in five separate cases, for a total of 21 weeks.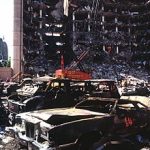 1995 – Federal building Alfred P. Murrah in Oklahoma City, USA, is blown up, killing 168 people, including 19 children under the age of six. Until the September 11, 2001, attacks, the bombing of the city of Oklahoma was the deadliest terrorist attack in U.S. history and remains the deadliest incident of domestic terrorism in the country's history.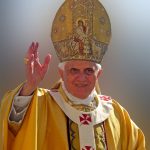 2005 – Cardinal Joseph Ratzinger is elected by the papacy and becomes Pope Benedict XVI. Pope Benedict XVI is a retired prelate of the Catholic Church who served as chairman of the Church and sovereign of the Vatican from 2005 until his resignation in 2013. Benedict's election as pope took place in the 2005 papal conclave. the death of Pope John Paul II. Benedict chose to be known as "Pope Emeritus" after his resignation.