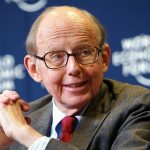 1927 – Samuel Huntington is born in New York. Huntington was an American political scientist, advisor, and academic. He spent more than half a century at Harvard University, where he was director of Harvard International Affairs and University Professor Albert J. Weatherhead III. During Carter's presidency, Huntington was the White House Coordinator for Security Planning for the National Security Council.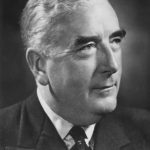 1939 – Robert Menzies, the longest-serving prime minister in Australia, is elected leader of the United Party of Australia after the death of Prime Minister Joseph Lyons. Stanley Bruce, was also considered a contender for the leadership, but for various reasons (including his position as High Commissioner to the UK) he was never appointed. Menzies was not sworn in as Prime Minister until April 26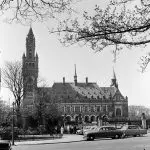 1946 – The International Court of Justice convenes its inaugural meeting in The Hague, the Netherlands. The International Court of Justice is the main judicial body of the United Nations. The ICJ resolves disputes between states and provides advisory opinions on international legal issues referred to by the UN. Through its views and decisions, it serves as a source of international law.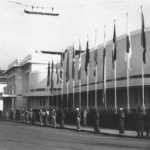 1955 – 30 nations meet in Bandung, Indonesia, for the first Asian-African Conference. The conference was organized by Indonesia, Burma (Myanmar), Pakistan, Ceylon (Sri Lanka) and India. Like her, she was coordinated by Ruslan Abdulgani, Secretary-General of the Indonesian MFA. The stated goals of the conference were to promote African-Asian economic and cultural cooperation and to oppose colonialism or neocolonialism by any nation.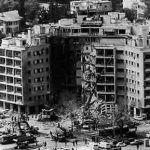 1983 – A suicide bomber strikes the Lebanese embassy in Beirut, killing 63 people. The victims were mostly members of the CIA embassy and staff, but also included several U.S. soldiers and a Navy security guard. It was the deadliest attack on a U.S. diplomatic mission to date and was considered the beginning of Islamist attacks on U.S. targets.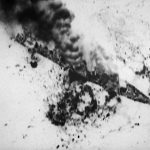 1988 – The United States launches Operation Praying Mantis against Iranian naval forces in the largest naval battle since World War II. According to Bradley Peniston, the U.S. attack helped put pressure on Iran to agree to a ceasefire with Iraq later that summer, ending an eight-year conflict between neighbors in the Persian Gulf. As a result of this attack, 57 people were killed by both sides.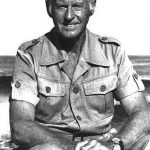 2002 – Thor Heyerdahl, 87, dies. Heyerdahl was a Norwegian adventurer and ethnographer of zoology, botany, and geography. Heyerdahl is notable for his 1947 Kon-Tiki expedition, in which he sailed 8,000 km (5,000 mi) across the Pacific Ocean on a hand-built trap from South America to the Tuamotu Islands. He was named one of the greatest Norwegian explorers of all time along with Amundsen.