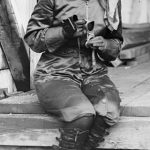 1912 – Harriet Quimby becomes the first woman to fly a plane across the English Channel. Quimby was an early American aviator and film screenwriter. In 1911, she was awarded an American pilot's certificate by the Aero Club of America, becoming the first woman to obtain a pilot's license in the United States. Although Quimby lived alone until the age of 37, she influenced the role of women in aviation.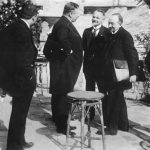 1922 – The Rapallo Treaty is officially signed, under which Germany and the Soviet Union restored diplomatic relations. The two governments also agreed to "work together in a spirit of mutual goodwill to meet the economic needs of both countries." Secretly, the two sides established a detailed military co-operation, publicly denying it.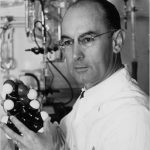 1943 – Albert Hofmann accidentally discovers the hallucinogenic effects of the LSD research drug. He received the medicine for use, three days later, on April 19. Hofmann was also the first person to isolate, synthesize, and name the major psychedelic compounds of the psilocybin and psilocybin fungi. He was the author of more than 100 scientific articles and numerous books, including LSD.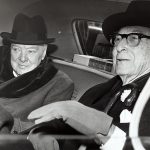 1947 – Bernard Baruch first codes the term "Cold War" to describe relations between the United States and the Soviet Union. The Cold War was a period of geopolitical tension between the Soviet Union and the United States and their allies, the Eastern Bloc and the Western Bloc, after World War II. The period is generally considered to include the Truman Doctrine of 1945 until the 1991 dissolution of the Soviet Union.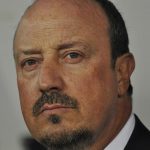 1960 – Rafael Benitez is born in Madrid. Benitez, is a professional Spanish football manager and former player. He joined Real Madrid's coaching staff at the age of 26, continuing to work as the team's coach under 19 and reserve and assistant manager for the old team. Some of the teams he led are Real Madrid, Chelsea, Inter, Liverpool, and Napoli.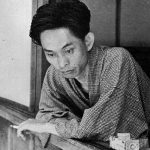 1972 – Yasunari Kawabata dies at the age of 72. Kawabata, was a Japanese novelist and author of short stories, free, lyrical works, in the prose of whose shadows, he was awarded the Nobel Prize for Literature in 1968. He would be the first Japanese author to receive this price. His works have enjoyed wide international appeal and are still widely read.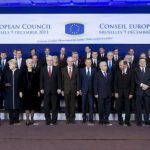 2003 – The Treaty of Enlargement is signed in Athens, admitting ten new member states to the European Union. At the same time it changed a number of points which were originally set out in the Nice Treaty. The treaty was signed on 16 April 2003 in Athens, Greece, and entered into force on 1 May 2004, resulting in the enlargement of the European Union to 10 states, mainly Central and Eastern Europe.