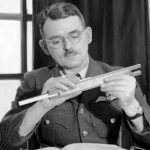 1937 – Frank Whittle tests the first engine of an aircraft created to deliver a jet in Rugby, England. Whittle, was an officer of the British Royal Air Force. He had made the only invention of the turbojet engine. Whittle's aircraft engines were developed several years ago than those of Hans von Ohain of Germany who was the designer of the first turbojet engine.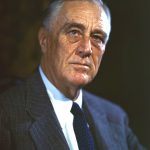 1945 – Franklin D. Roosevelt dies at the age of 63. Roosevelt was an American politician who served as the 32nd president of the United States from 1933 until his death in 1945. He has been hailed by scholars as one of the three greatest presidents of the United States, along with George Washington and Abraham Lincoln, but has also been the subject of substantive criticism.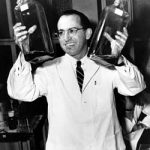 1955 – The polio vaccine, developed by Dr. Jonas Salk, is declared safe and effective. Poliomyelitis vaccines are medications used to prevent this dangerous disease. For this vaccine, two types are used, one injection of inactive poliovirus given by injection and one weakened oral poliovirus. This vaccine, since it was invented, has managed to cure millions of people.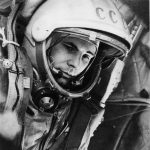 1961 – Soviet cosmonaut Yuri Gagarin becomes the first man to travel abroad and make his first orbital flight, Vostok 1. Orbital space flight consisted of a single orbit around the Earth, which traversed the upper atmosphere at 170 kilometers at its lowest point. The flight lasted 108 minutes from takeoff to landing. Gagarin was parachuted to the ground separately from his capsule after reaching a height of 7 km.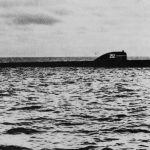 1970 – A Soviet K-8 submarine carrying four nuclear torpedoes sinks in the Gulf of Biscay four days after a board fire. The fire that broke out on April 8 had suspended the submarine and it was sailing in shallow water. 52 crew members were killed trying to save the ship when it sank. The K-8 submarine was described as one of the most modern in the USSR Navy.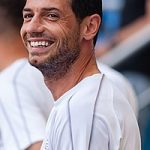 1986 – Blerim Xhemaili is born in Tetovo. Xhemaili is a Swiss professional footballer of Albanian origin. He started his career at FC Zurich. He then spent most of his life in Italy, playing for Torino, Parma, Napoli, Genoa, and Bologna. Xhemaili made his debut for Switzerland in March 2006 and continued to make over 65 appearances. He was selected for their teams in the FIFA World Cup in 2006, 2014, and 2018, as well as the UEFA Euro 2016.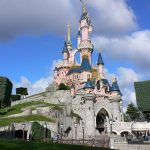 1992 – Euro Disney Resort officially opens with its Euro Disneyland park. The resort and the name of the park were later changed to Disneyland Paris. It includes two amusement parks, many tourist hotels, Disney Nature Resorts, a shopping, dining and entertainment complex, and a golf course, in addition to some additional entertainment and leisure facilities. Within 28 years of opening, over 320 million people visited it, making it the most visited playground in Europe.