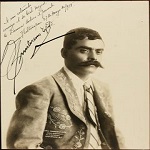 1919 – Emiliano Zapata dies at the age of 39 after an assassination attempt. Zapata was a leading figure in the Mexican Revolution, the main leader of the peasant revolution in the state of Morelos, and the inspiration of the agrarian movement called Zapatismo. Zapata remains an iconic figure in Mexico, used as a nationalist symbol as well as a symbol of the neo-Zapatista movement throughout the country.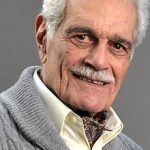 1932 – Omar Sharif is born in Alexandria. Sharif was an Egyptian film and television actor. He began his career in his native country in the 1950s but is best known for his appearances in both British and American productions. His films included Lawrence of Arabia, Doctor Zhivago, and Funny Girl. He was nominated for an Academy Award for Best Supporting Actor for Lawrence of Arabia. He won three Golden Globe Awards and a Cesar Award.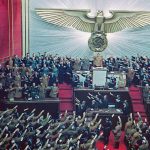 1938 – Parliamentary elections and the German referendum of 1938 are held. Turnout was officially 99.5 percent, with 98.9 percent voting "yes." In Austria, official figures claimed that 99.73 percent voted in favor of 99.71 percent.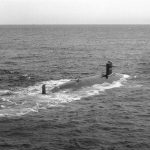 1963 – 130 US sailors are killed when a USS Thresher submarine sinks into the sea. The USS Thresher drowned during deep-diving tests about 220 miles east of Boston, in Massachusetts, killing all crew and shipyard personnel. This incident is the second deadliest submarine incident in the record, after the loss of the French submarine Surcouf, in which 130 people died from the crew.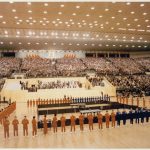 1971 – Ping-pong diplomacy takes place. In an effort to sever ties with the United States, China is hosting the American table tennis team for a weekly visit. The event marked a milestone in Sino-US relations that paved the way for a visit to Beijing by President Richard Nixon in 1972. The event has been seen as a major turning point in relations, and the approach to politics since then has been carried out elsewhere.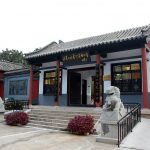 1972 – Tombs containing bamboo slides, including Sun Tzu's War Art and Sun Bin's lost military treaty, are discovered by chance by construction workers in Shandong. The museum exhibition area covers 10,000 square meters and is divided into three sections that present the tombs, bamboo slides, and other items found from the tombs, respectively. The museum is located in the southeastern part of the city of Linyi.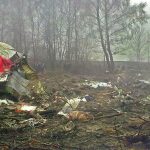 2010 – A Polish government plane, the Tu-154M, crashes near Smolensk, Russia, killing 96 people, including Polish President Lech Kaczynski, his wife, and dozens of other senior officials and personalities. The group was coming from Warsaw to attend a commemorative event marking the 70th anniversary of the Katyn massacre, which took place not far from Smolensk.