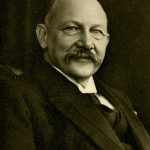 1911 – Dutch physicist Heike Kamerlingh Onnes discovers overlap. Superconductivity is the totality of physical properties observed in certain materials, where electrical resistance disappears and from which the magnetic flux fields are expelled. Like ferromagnetism and atomic spectral lines, superconductivity is a quantum mechanical mystery. For this discovery, Onnes was awarded the Nobel Prize.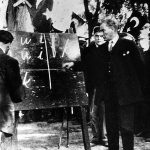 1924 – Sharia courts in Turkey are repealed as part of Ataturk's Reforms. Ataturk's reforms were a series of political, legal, religious, cultural, social, and economic changes, created to turn the new Republic of Turkey into a secular, national state, implemented under the leadership of Mustafa Kemal Ataturk in accordance with Kemalist ideology… These reforms today constitute the conditional basis of this country.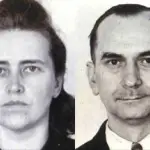 1943 – Otto and Elise Hampel are executed in Berlin for their anti-Nazi activities. Otto and Elise Hampel were a working-class German couple who created a simple method of protesting against Nazism in Berlin during the early years of World War II. They wrote postcards denouncing Hitler's government and left them in public places around the city.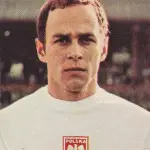 1950 – Grzegorz Lato is born in Malbork. Lato, is a former Polish footballer and manager who played as a striker. He was a member of the golden generation of Polish footballers, who rose to fame in the 70s and 80s. Over a decade, he represented Poland in five major tournaments, starting with the 1972 Summer Olympics in Munich, the 1974 World Cup in Germany, and the 1982 FIFA World Cup in Spain.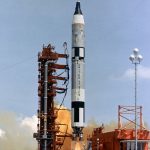 1964 – The first test flight to Gemini 1. Gemini 1 is the first mission in NASA's Gemini program. From the unmanned test flight of the Gemini spacecraft, its main objectives were to test the structural integrity of the new spacecraft and the modified Titan II launch vehicle. This was also the first test of new tracking and communication systems for the Gemini program.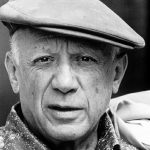 1973 – Pablo Picasso dies at the age of 91. Picasso, was a Spanish painter, sculptor, press creator, potter, stylist, poet, and playwright who spent most of his adult life in France. Appreciated as one of the most influential artists of the 20th century, he is known for co-founding the Cubist movement and inventing the built sculpture.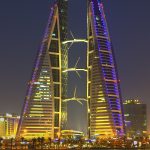 2008 – The world's first wind turbine, integrated wind turbines, is completed in Bahrain. The World Trade Center in Bahrain (also called Bahrein WTC or BWTC) is a 240-meter, 50-storey, two-tower complex located in Manama, Bahrain. Designed by the multinational architectural firm Atkins, tower construction was completed in 2008.