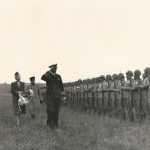 1946 – Soviet troops end their one-year occupation of the Danish island of Bornholm. This strategic island of Denmark, in the Baltic Sea, was occupied by the Soviet Red Army in 1945, following a general counter-offensive on the eastern front. The withdrawal of German troops led to the surrender of the island to the Russians, who used it for their own military purposes.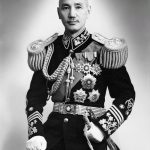 1975 – Chang Kai Shek, 87, dies. Chang Kai Shek, was a Chinese nationalist politician, revolutionary and military leader who served as the leader of the Republic of China between 1928 and 1975, first in Chinese territory until 1949 and then in Taiwan until his death. He will be known as the representative of modern Chinese nationalism. Chang would hold the title of Generalism.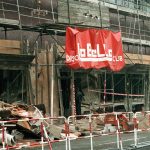 1986 – Terrorist attack on La Belle discotheque in West Berlin. As a result, 3 people were killed and 229 were injured. The entertainment venue was usually frequented by U.S. soldiers, and two of the dead and 79 wounded were Americans. Libya was accused by the US government of sponsoring the bombings, and US President Ronald Reagan ordered retaliatory attacks in Tripoli and Benghazi, ten days later.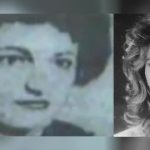 1992 – Peace activists Suada Dilberovic and Olga Sugaic are killed at the Vrbanja Bridge in Sarajevo, becoming the first victims of the Bosnian war. Their assassination, by snipers of the Serbo-Bosnian forces, would thus officially launch the 4-year siege of Sarajevo. During this siege, hundreds of people would be killed on all sides. Today, the Vrbanja bridge is named after two activists.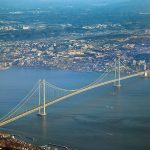 1998 – In Japan, the Akashi Kaikyo Bridge opens to automobile traffic, becoming the world's longest suspension bridge. It traverses the busy Akashi Strait as part of the Honshu-Shikoku Highway. This bridge was completed in 1998 and has the longest central space of any bridge in the world, with 2 kilometers. Akashi is a suspension bridge, which connects the city of Kobe on the Japanese continent of Honshu with Iwaya on the island of Awaji.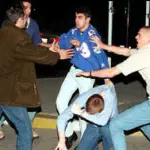 2000 – A UEFA Cup semi-final clash ensues in which four Galatasaray fans are stabbed to death by two Leeds United fans. Four men were arrested and charged with their murders. The deaths led to an angry reaction in England with Galatasaray fans banned from participating in the second game in England. This would be one of the most serious tragedies between these two fans.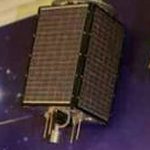 2009 – North Korea launches its controversial Kwangmyongsong-2 missile. The satellite crossed into Japanese territory, prompting an immediate response from the United Nations Security Council as well as from participating states in the six-party talks. The UN Security Council issued a presidential statement condemning the start as a violation of Resolution 1718.