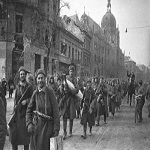 1945 – During World War II, Soviet troops liberate Hungary from German occupation and decide to stay there for a very long time. The battle for the liberation of Hungary, from the Soviet Red Army, would last over two months and would cost thousands killed by both the Soviet and Hungarian and German sides. Hungary would later become part of the Moscow-led eastern bloc.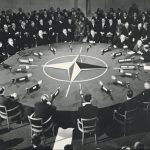 1949 – During the Cold War, 12 countries sign the North Atlantic Treaty Organization, establishing the North Atlantic Treaty Organization. The North Atlantic Treaty also referred to as the Washington Treaty, is a treaty that forms its legal basis, and is implemented by the North Atlantic Treaty Organization (NATO). Albania has also been part of NATO since 2009.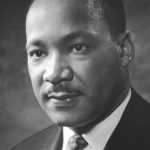 1968 – 39-year-old Martin Luther King dies after being assassinated. He was killed by James Earl Ray at a hotel in Memphis, Tennessee. Luther King Jr. was rushed to St. Joseph's Hospital, where he died at 7:05 p.m. He was a prominent leader of the Civil Rights Movement and a Nobel Peace Prize laureate, known for his use of non-violence and civil disobedience. His assassination sparked widespread outrage in the United States.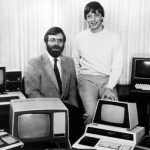 1975 – Microsoft is formed as a partnership between Bill Gates and Paul Allen in Albuquerque, New Mexico. Microsoft Corporation is an American multinational technology company based in Redmond, Washington. It develops, manufactures, licenses supports, and sells computer software, consumer electronics, personal computers, and related services.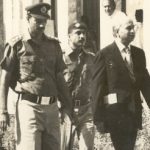 1979 – Pakistan's Prime Minister Zulfikar Ali Bhutto is executed. Ali Bhutto was a Pakistani barrister and politician who served as Pakistan's ninth prime minister from 1973 to 1977, and before that as Pakistan's fourth president from 1971 to 1973. He was also the founder of the Pakistan People's Party ( PPP) and served as its chairman until its execution in 1979.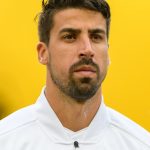 1987 – Born in Stuttgart, Sami Khedira. Khedira is a professional German footballer who plays as a central midfielder for Serie A club Juventus and the German national team. He began his career at VfB Stuttgart, winning the Bundesliga in 2007, before moving to Real Madrid in 2010. In his five seasons in Spain, he won seven domestic and international trophies, including the Champions League in 2014.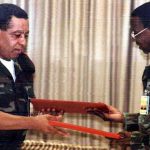 2002 – Angolan government and UNITA rebels sign a peace treaty ending the Anglo-Saxon Civil War. The war began shortly after Angola became independent from Portugal in November 1975. The war was a power struggle between two former anti-colonial, communist guerrilla movements, the People's Movement for the Liberation of Angola (MPLA) and the National Anti-Communist Union for Angola's Independence.