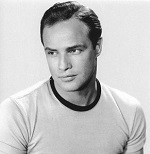 1924 – Marlon Brando is born in Omaha. Brando, was an American actor and film director with a career spanning 60 years, during which he twice won an Oscar for Best Actor. He is well regarded for his cultural influence on 20th-century film. Studying with Stella Adler in the 1940s, he is credited with being one of the first actors to bring the acting system and the Stanislavski method.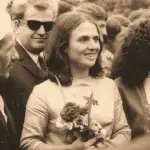 1933 – Born in Tirana Fitnete Rexha, "Merited Artist". One of the most prominent singers of folk music of central Albania, mainly Tirana folk music. Around the age of 15 he sings and records the first folk songs on Radio Tirana in the company of the orchestral group of central Albania led by Muharrem Gura and Skënder Reka The orchestra consisted of musicians Skënder Reka-accordion, Liu i Nushi and Çerçiz Mehmeti-violin, Reshit Shehu-dajre, Mustafa Zyberi-clarinet, Riza Selita-kontra , Emil Miloti and Fadil of the Army Ensemble on guitar Initially started working as a singer in the Tirana Variety and then her activity as a singer took place entirely at the AKVP in Tirana until her retirement in 1981.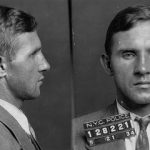 1936 – Bruno Richard Hauptmann is executed in an electric chair for the abduction and death of Charles Augustus Lindbergh, the youngest son of pilot Charles Lindbergh. Hauptmann was found guilty, by the federal court, of what would be considered one of the greatest and most serious crimes of the twentieth century. But even today, hypotheses about his innocence continue around the world.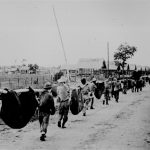 1946 – Japanese Lieutenant General Masaharu Homma is executed in the Philippines for leading the Death March in Bataan. The Bataan Death March was the forced transfer from the Japanese Imperial Army of 60,000-80,000 American and Filipino prisoners of war from Saysain Point to the O'Donnell camp, via San Fernando, where prisoners were loaded onto trains.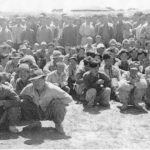 1948 – A period of violence and human rights abuses, known as the Jeju Uprising, begins in South Korea's Jeju Province. The Jeju Uprising was notorious for its extreme violence between 14,000 and 30,000 people (10 percent of Jeju's population) killed and another 40,000 fled to Japan. The uprising was launched by communist sympathizers against South Korean troops.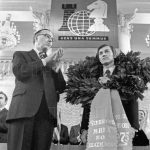 1975 – Bobby Fischer refuses to play in a chess match against Anatoly Karpov, giving Karpov the title of World Champion. The 1975 World Chess Championship was not played due to a dispute over the format of the match. Fischer refused to play the then-standard "Best of 24 Match" game, and after FIDE was unable to compromise, he lost the title.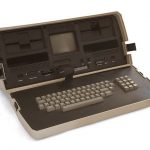 1981 – Osborne 1, the first successful mobile computer, is discovered at the West Coast Computer Faire in San Francisco. The computer, which weighs 10.7 kg and cost $ 1,795 US Osborne, operated the CP-M 2.2 operating system. It was powered by a wall socket, as there are no board batteries, but it is still classified as a portable device as it can be carried by hand when packaged.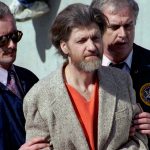 1996 – Unabomber suspect Theodore Kaczynski is arrested at his office in Montana, United States. Kaczynski is an American terrorist, anarchist, and a former professor of mathematics. Between 1978 and 1995, he killed three people and injured 23 others in an attempt to start a revolution by carrying out a bombing campaign targeting people involved with modern technology.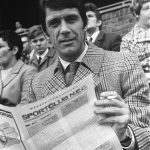 2016 – 85-year old Cesare Maldini dies. Maldini was a professional manager and footballer of Italian football, who played as a defender. Paolo Maldini's father, Cesare, began his career with Italian side Triestina before moving to Milan in 1954 to win four Serie A league titles and a European Cup during his twelve seasons with the club.