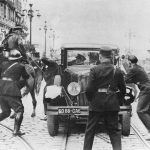 1934 – Croatian terrorists's assassination assassinate King Alexander I of Yugoslavia in Marseilles. Also, besides King Alexander, the second assassin was French Foreign Minister Louis Barthou. The reason for their murder was the attempt to destroy the Kingdom of Yugoslavia and to divide it into independent states. Their assassin was named Vlado Chernozemski. After his death, his son Peter took power.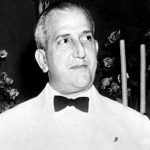 1941 – A coup takes place in Central American Panama. This military coup would bring President Ricardo Adolfo de la Guardia Arango to power. His government would be pro-Allied, and very soon in the famous Panama Canal, American warships would arrive. Under his leadership, Panama would become one of the safest U.S. naval bases in the Atlantic and Pacific Oceans.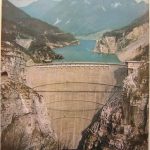 1963 – Italy marks one of the largest floods in the country's history. After a slide of the Vajont dam protective embankment in Veneto, 50 million cubic liters of water would burst the dam wall flooding into the valley. It was from the terrible flood that nearly 2,000 people lost their lives and over 5,000 others were injured. Dozens of villages and populated areas would be completely destroyed.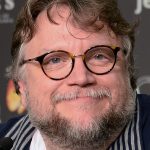 1964 – Famous producer and director Guillermo del Toro is born in Guadalajara, Mexico. He would stand out in his films, Pans Labyrinth, Pacific Rim, Crimson Peak, and The Shape of Water. Del Toro has been nominated 112 times and has won 48 of them in important festivals such as Academy Award, Golden Globe, BAFTA, Cannes Film festival, etc. He would win the 2017 Academy Awards with his film The Shape of Water, being nominated in several categories.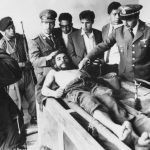 1967 – Ernesto Che Guevara, the famous Cuban communist guerrilla leader and fighter, is executed in La Higuera, Bolivia at the age of 30. Che Guevara was taken prisoner by members of the Bolivian army trained by CIA agents. He would be questioned for 24 hours by Felix Rodriugez, who would also be in charge of his execution. Che Guevara would be shot with automatic by new sergeant Mario Teran. After his death Ernesto Che Guevara would become a symbol of left-wing revolutionaries around the world.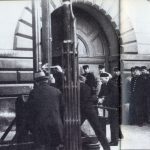 1981 – French President Francois Mitterrand finally abolishes the death penalty in this country. By Article 66-1 of the Constitution of the Republic of France, no one can be sentenced to death regardless of the criminal offense he has committed. One of the most widespread methods of execution in this country was that with the guillotine (beheading mechanism), inherited from the period of the French Revolution.