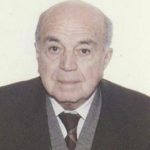 1918 – Pashk Gjeçi, a well-known poet, teacher and translator, is born. The Italian association "Dante Alighieri" in the 70's internationally praised Gjeçi's Albanian translation as one of the three best translations in the world of "Divine Comedy". Gjeçi was decorated by the Italian President Çampi in 2004 with "Ordine della stella, della solidarietà italiana" for Dante's translation. Laureate of several other national and international awards. For the 90th anniversary of his birth, the Ministry of Tourism, Culture, Youth and Sports of Albania, awards the National Translation Award "Fan Noli", for the translation of the work "Fausti"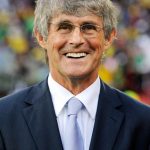 1944 – Bora Milutinovic is born in Bajina. Milutinovic is a professional Serbian football manager and former player. He has reached five editions of the FIFA World Cup, equaling the record along with Brazilian manager Carlos Alberto Parreira, but made it to five consecutive World Cups with different teams.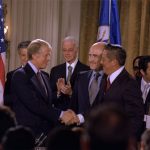 1977 – The Torrijos-Carter Treaty is signed between Panama and the United States over the status of the Panama Canal. The United States agrees to transfer control of the canal to Panama in the late 20th century. The treaties guaranteed that Panama would gain control after 1999, ending American domination.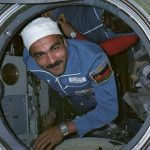 1988 – Abdul Ahad Mohmand, the first Afghan in space, returns to Earth after nine days at the Mir space station. He became one of the crew members of the Soyuz TM-6 and spent nine days aboard the Mir space station in 1988 as an Intercosmos Search cosmonaut. Mohmand holds many space records as the Afghan Astronaut.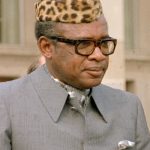 1997 – Mobutut Sese Seko dies at the age of 66. Seko, was a Congolese politician and military officer who was President of the Democratic Republic of the Congo and later Zaire from 1965 to 1997. He also served as President of the Organization of African Unity from 1967 to 1968. He would serve for many years as the dictator of Zaire.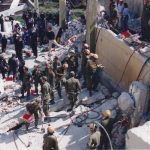 1999 – A magnitude 6.0 earthquake shakes the region of Mercalli IX, killing at least 143 people and injuring 2,000 others, leaving 50,000 homeless. One of the countries that would contribute the most to the reconstruction of housing in Athens would be Turkey. This would lead to improved reports.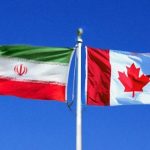 2012 – Canada formally sever diplomatic ties with Iran by closing its embassy in Tehran and ordering the expulsion of Iranian diplomats from Ottawa over its nuclear program and allegations of human rights abuses. This was the worst diplomatic crisis between the two countries. Earlier, Iran had cut ties with the United States.