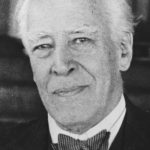 1938 – Konstantin Stanislavski dies at the age of 75. Stanislavski, was a seminal practitioner of Russian theater. He was widely recognized as a prominent character actor and many of the productions he directed earned him a reputation as one of the leading theater directors of his generation. It was known as the "Stanislavski System".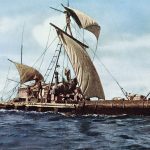 1947 – Thor Heyerdahl's wooden wooden boat, Kon Tiki, lands on a reef in the Raroia of the Tuamotu Islands after a 101-day voyage 7,000 kilometers across the Pacific Ocean to try to prove that prehistoric peoples could have traveled from South America. This would be one of the longest exploratory trips.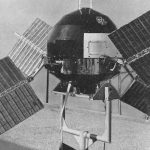 1959 – Explorer 6 launches from the Cape Canaveral base in Florida during the Explorer program. Explorer 6, also tested a scanning device created to photograph the Earth's cloud cover. This satellite, at the same time, transmitted the first images of the Earth through a camera fixed on the satellite.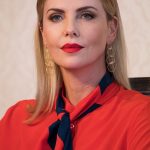 1975 – Born in Benoni, Charlize Theron. Theron, is a South African actress and producer. She is the recipient of numerous awards, including an Academy Award, a Golden Globe Award and a Guards Award Screen Actors. Time magazine named her one of the 100 most influential people in the world in 2016. Theron is one of the highest paid actresses in the world.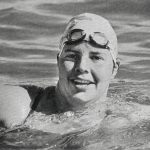 1987 – Lynne Cox becomes the first person to swim from the United States to the Soviet Union, crossing the Bering Strait from the island of Little Diomede in Alaska to the Big Diomede in the USSR. Her achievement a few years before the end of the Cold War won praise from both President Ronald Reagan and Mikhail Gorbachev.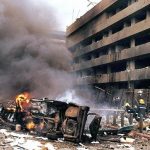 1998 – A bomb blast near the US embassy in Dar es Salaam, Tanzania, and Nairobi, Kenya, kills at least 212 people. The attacks, which were linked to local members of the Egyptian Islamic Jihad, brought Osama bin Laden, and the al-Qaeda terrorist organization, to the attention of the American public for the first time.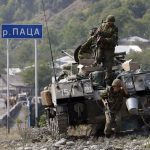 2008 – The Russo-Georgian War on South Ossetia and Abkhazia officially begins. The war took place after a period of deteriorating relations between Russia and Georgia, the former constituent republics of the Soviet Union. The fighting took place in the Trans-Caucasian region. It was hailed as the first European war of the 21st century.