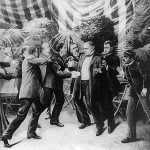 1901 – Leon Czolgosz, an unemployed anarchist, fatally shoots and injures US President William McKinley at the Pan American Exhibition in Buffalo, New York. McKinley died Sept. 14 from gangrene caused by injuries. He was the third American president to be assassinated, after Abraham Lincoln in 1865 and James A. Garfield in 1881.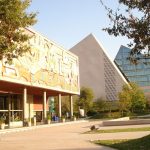 1943 – The Monterrey Institute of Technology is established in Monterrey, Mexico as one of the largest and most influential private universities in Latin America. ITESM was the first university to be connected to the Internet in Latin America and throughout the Hispanic world. Today this institute includes 36 campuses.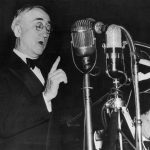 1946 – US Secretary of State James F. Byrnes announces that the United States will pursue a policy of economic reconstruction in post-war Germany. Also known as the "Word of Hope" this plan set the tone for future US policy, as it rejected the economic policies of the Morgenthau Plan.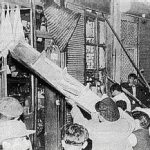 1955 – Istanbul's Greek, Jewish and Armenian minorities are the target of a government-sponsored purge. Dozens were killed in the ensuing riots. The pogrom would end 24 hours later, and would cause many emigrants, in the direction of Greece, or other countries. The Turkish government would apologize a few years later.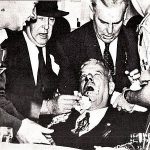 1966 – Prime Minister Hendrik Verwoerd, the architect of apartheid, is stabbed to death in Capetown, South Africa during a parliamentary session. Verwoerd, was an authoritarian, socially conservative leader and an African nationalist. His assassination caused great social unrest in South Africa.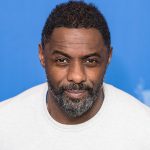 1972 – Born in London, Idris Elba. Elba, is an English actor, writer, producer, rapper, singer, songwriter and DJ. He is best known for roles including Stringer Bell in the HBO series The Wire, DCI John Luther in the BBC One Luther series and Nelson Mandela in the biographical film Mandela of Long Walk to Freedom.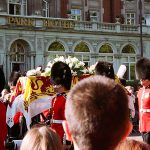 1997 – The funeral of Lady Diana, Princess of Wales, takes place in London. Over a million people lined the streets and millions more watched the world on television. Lady Diana's funeral ceremony is one of the most magnificent ever held not only in the UK but also beyond. Such a ceremony had been done only to Churchill.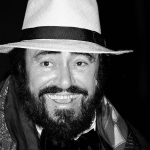 2007 – Luciano Pavarotti, 71, dies. Pavarotti, was an Italian opera tenor who during the late part of his career switched to classical music, eventually becoming one of the most appreciated and beloved tenors of all time. He made recordings of full operas, gaining worldwide fame for his voice.