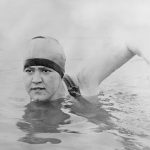 1926 – Gertrude Ederle becomes the first woman to swim across the English Channel. Ederle, was an American competition swimmer, Olympic champion and former world record holder in five events. On August 6, 1926, she became the first woman to swim across the English Channel. Among other nicknames, the press sometimes called her "Queen of the Waves.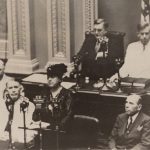 1942 – Queen Wilhelmina of the Netherlands becomes the first reigning queen to chair a joint session of the United States Congress. Shortly afterwards, Wilhelmina went to Canada in 1943 to attend the coronation of her new niece Margriet on June 29, 1943 in Ottawa, Canada.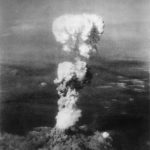 1945 – The first atomic bomb is dropped on the Japanese city of Hiroshima. The bomb, codenamed "Little Boy," was dropped from a U.S. Air Force B-29 Enola Gay military aircraft. About 80,000 people are killed instantly, and tens of thousands die in the following years from burns and poisoning, from radiation.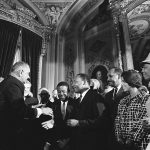 1965 – US President Lyndon B. Johnson signs into law the Voting Rights Act of 1965. The Voting Rights Act of 1965 is an essential part of federal law in the United States that prohibits racial discrimination in voting. The act is considered to be the most effective piece of civil rights ever enacted in the country.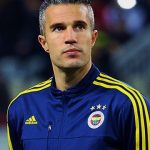 1983 – Robin van Persie is born in Rotterdam. Van Persie, is a former professional Dutch footballer who played as a striker. Rated as one of the best strikers of his generation, he is the all-time leading scorer of the Dutch national team. Some of his teams are, Feynoord, Arsenal, and Manchester United.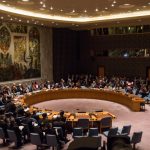 1990 – A United Nations Security Council imposes a global trade embargo on Iraq in response to the invasion of Kuwait. This embargo would be followed by the military intervention of the US-led coalition against this invasion. This intervention would end with the victory of American troops.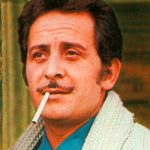 1994 – Domenico Modugno dies at the age of 66. Modugno, was a singer, songwriter, actor, guitarist, and later in life, a member of the Italian Parliament. He is best known for his international hit song in 1958 "Nel blu dipinto di blu", for which he received Grammy Awards for Record and Song of the Year. He is considered the first Italian singer-songwriter.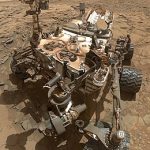 2012 – NASA's Curiosity rover lands on the surface of Mars. Curiosity is a car-sized rover designed to explore the Gale Crater on Mars as part of NASA's Mars Science Laboratory mission. The rover's goals include a scientific investigation and research into Martian climate and geology.