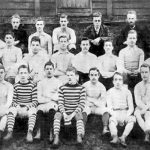 1882 – Founded in London by Bobby Buckle, one of Tottenham Hotspur's most famous British football clubs. Over the 137 years of its existence, the club has managed to win 26 national and international cups.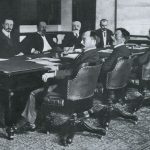 1905 – The Portsmouth Treaty between the Russian and Japanese Empires is signed in New Hampshire, USA, with the mediation of US President Theodore Roosevelt, ending a two-year Russo-Japanese war. Nearly 200,000 people on both sides would lose their lives during this conflict.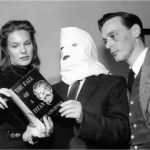 1945 – Soviet embassy ottoman Igor Guzenko resigns, seeking political asylum in Canada. He would take with him 110 official documents classified as top secret showing all the structures of the Russian espionage network in Canada and throughout North America. Guzenko's departure would significantly shake the Moscow – Ottawa bilateral relations.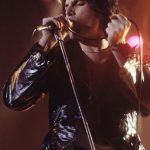 1946 – Born in Zanzibar, Africa Freddie Mercury, one of the most famous singers of the twentieth century. Mercury would stand out in the 70s-80s with his hits Killer Queen, Bohemian Raphsody, Show Must Go On, and Living on My Own. He would die of AIDS at the age of 45 in 1991.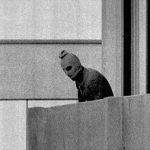 1972 – At the 16th Summer Olympics in Munich, Germany, a group of Palestinian terrorists take 11 Israeli athletes' hostage in their rooms. The group called Black September would demand the release of 235 Palestinian prisoners and two German communists from Israeli prisons. After 24 hours of negotiations, this hostage-taking would end tragically, where during the exchange of fire at the Munich military airport, 17 people would be killed, including all Israeli athletes, Palestinian hostage-takers, and a German policeman.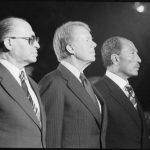 1978 – A peace deal is signed between Egyptian President Anwar Sadat and Israeli Prime Minister Menachem Begin, mediated by US President Jimmy Carter, at the US government winter residence, Camp David. Sadat and Begin that same year, as a result of this agreement would win the Nobel Peace Prize.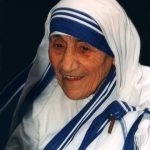 1997 – The famous charity of Albanian origin Mother Teresa dies in Calcutta, India, at the age of 87. Also known as Anjezë Gonxhe Bojaxhiu, Mother Teresa throughout her life, would undertake humanitarian missions around the world to help the sick, the homeless, and the orphans. So, she finally engraved her name on the Nobel Peace Prize list she would win in 1979.